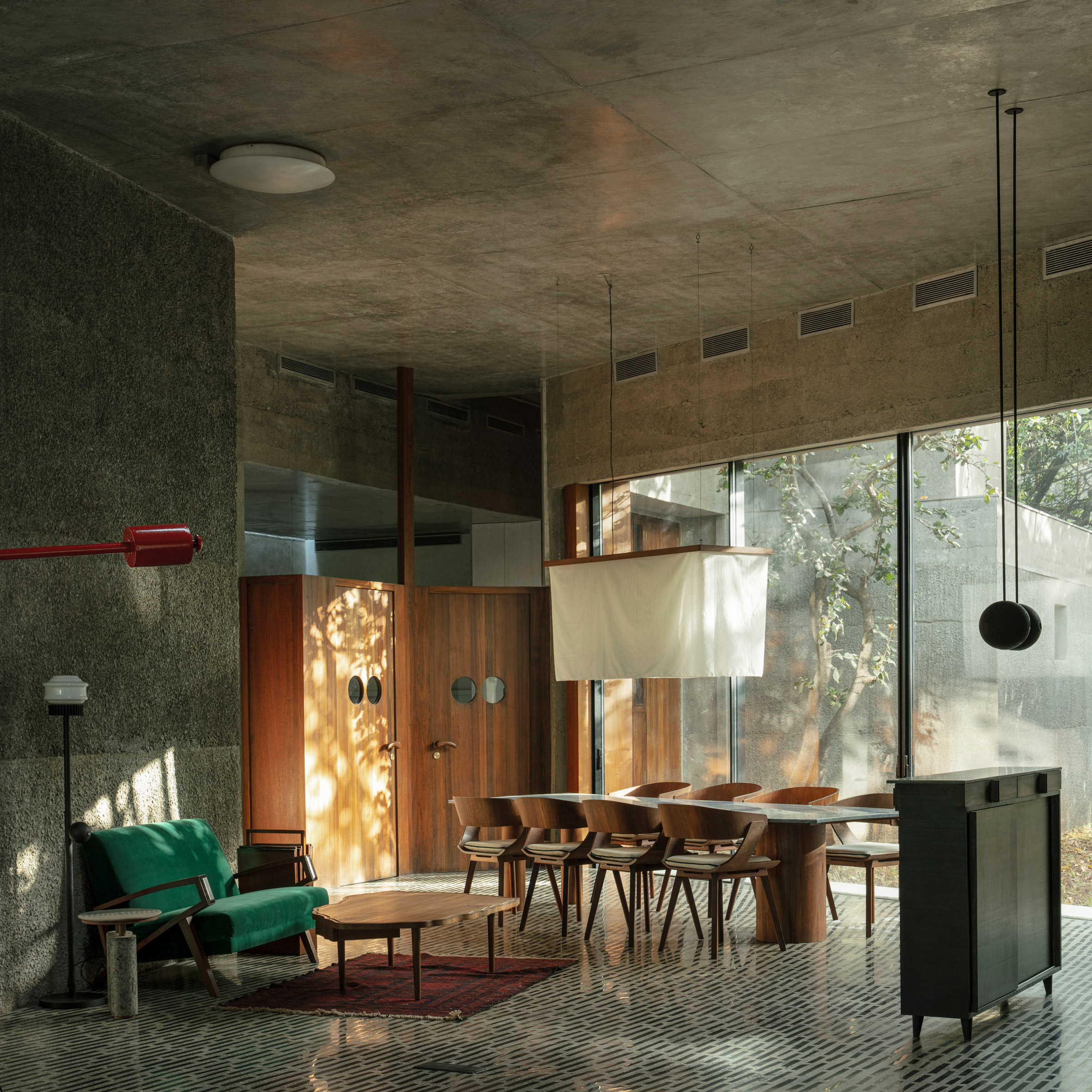 A new take on Brutalist interiors
While the Brutalist style of architecture is often characterized by its cold, hard lines and utilitarian aesthetic, a new trend is emerging that adds a softer touch to these spaces.
Brutalist interiors are now being designed with unexpected colors and textures, resulting in rooms that are both stylish and comfortable. This new approach to Brutalist design is proving that these spaces can be warm and inviting – not just cold and sterile.
So if you're looking for a new way to incorporate the Brutalist style into your home, consider this unexpected take on the trend. You might be surprised at how welcoming and comfortable these interiors can be!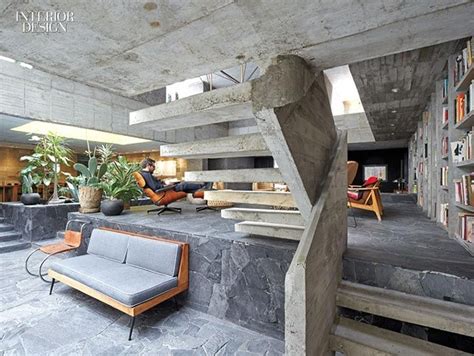 Introducing unexpected colors and textures
When it comes to creating a soft, welcoming Brutalist interior, it all starts with the bold use of unexpected colors and textures. Instead of relying on traditional hues of grey and white, designers are opting for bright pops of color like blue, mustard, and emerald. Adding a bright punch of color can make any room feel instantly more welcoming!
Similarly, mixing different textures can create a cozy, inviting atmosphere. Think plush rugs, velvet upholstery, and rich wood accent pieces. Adding these tactile layers allows you to further explore the soft side of the Brutalist style.
Soft, warm lighting is also a great way to make a Brutalist interior inviting. Instead of glaring overhead lighting, opting for lamps, string lights, and candles gives the room a warmer glow. This strategy helps bring in an intimate, cozy atmosphere.
By utilizing unexpected colors and textures, designers have been able to create softer, more inviting spaces within the framework of the Brutalist style. So if you're looking for a unique way to add warmth and comfort to your home, this approach may be for you.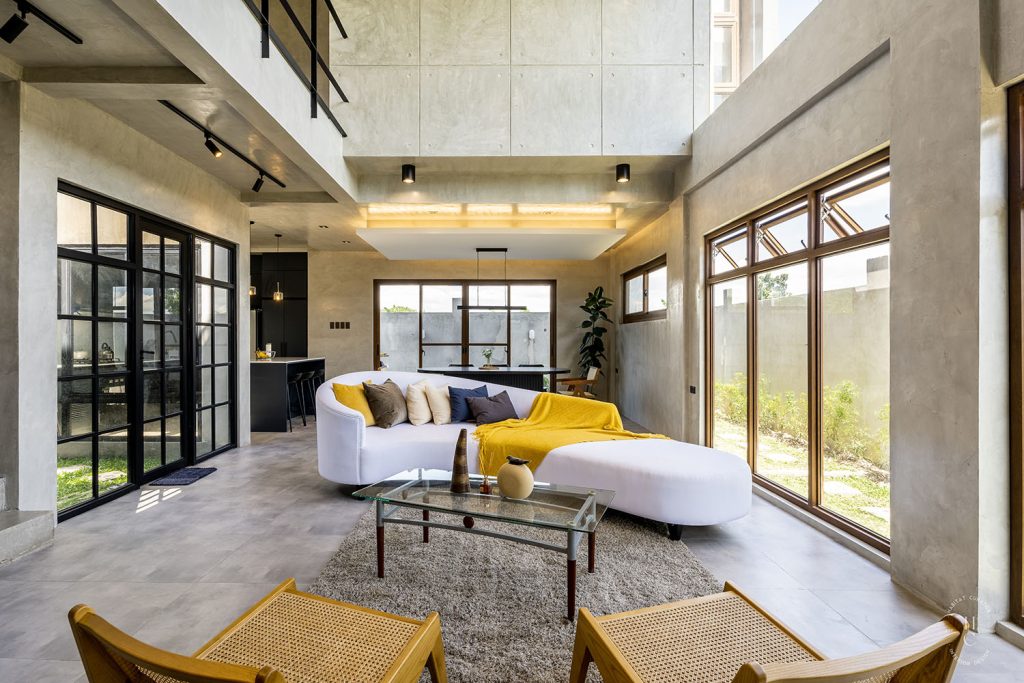 Making these spaces soft and welcoming
The idea of making a Brutalist space 'soft and welcoming' can leave some scratching their heads. But by incorporating simple techniques you can create a softer atmosphere:
1. Layer fabrics – Reinforce the sense of comfort by layering fabrics, such as different textured rugs, throw cushions, blankets and throws.
2. Include natural elements such as plants – Adding a dash of green is a great way to make any space softer and more inviting. Green plants such as succulents, ferns and palms are great additions that won't take up too much space.
3. Incorporate texture – Adding texture to the Brutlist interior is key. Think sheepskins, wicker baskets, rattan chairs, and patterned tiles. This is an easy way to break up the harsh angles of the Brutalist aesthetic.
4. Bring in soft lighting – Candles, lamps, and overhead pendant lamps are all examples of soft lighting that can be used in these spaces to soften and create an inviting atmosphere.
5. Quiet accessories – Accessories in vintage style, for example, can be used to add a calming, equilibrium to the space.
By including texture, lighting, and even color, the rustic and bold aspects of Brutalism can be blended with warmth and comfort. With a few thoughtful touches, even the hardest and roughest Brutalist interiors can be transformed into something cozy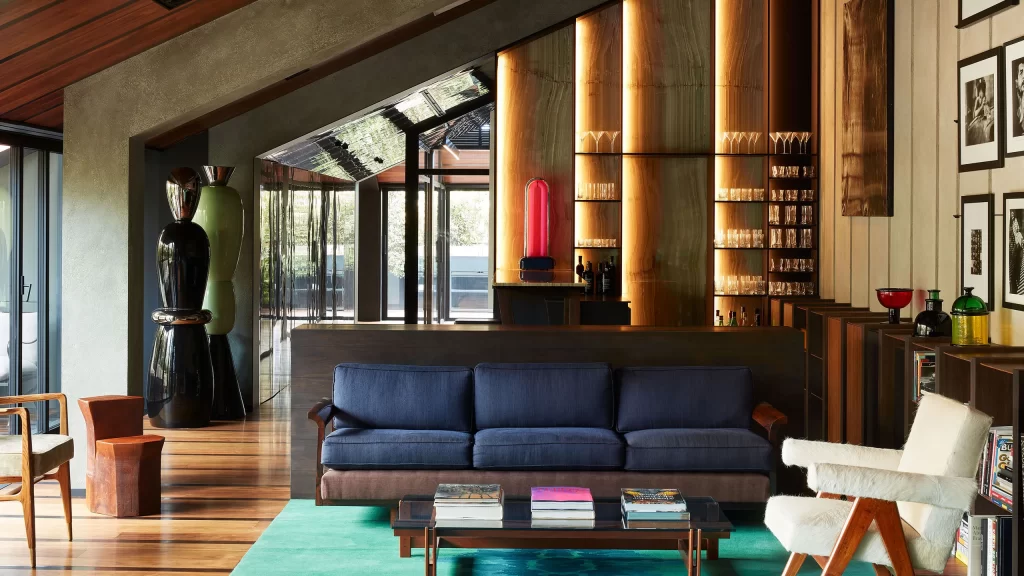 Why this trend is worth considering?
With all the options out there in terms of interior design, why is Brutalist interiors worth considering? There are several advantages, including:
1. Durability: The use of raw and unfinished materials in Brutalist interiors gives the design a unique and rugged look that will last for years. As materials used in this style are unprocessed and of the finest quality, they are extremely durable and can withstand wear and tear over time.
2. Versatility: Brutalist interiors can be used in any space and can achieve both a modern and an antique feel. The design can also be adapted to traditional or modern styles, allowing it to fit into any location.
3. Cost Efficiency: As the materials needed for Brutalist interiors consist mainly of stone and concrete, they can be acquired at reasonable prices, making the style ideal for people on a budget.
4. Visually Pleasing Results: The finished product of a Brutalist interior has a unique and interesting look that stands out from other design styles. By combining raw and unfinished materials with modern wallpapers, furniture and accessories, the result can be stunning and can make a statement in any space.
By considering all these factors, one can easily see that Brutalist interiors are worth considering when it comes to interior design.