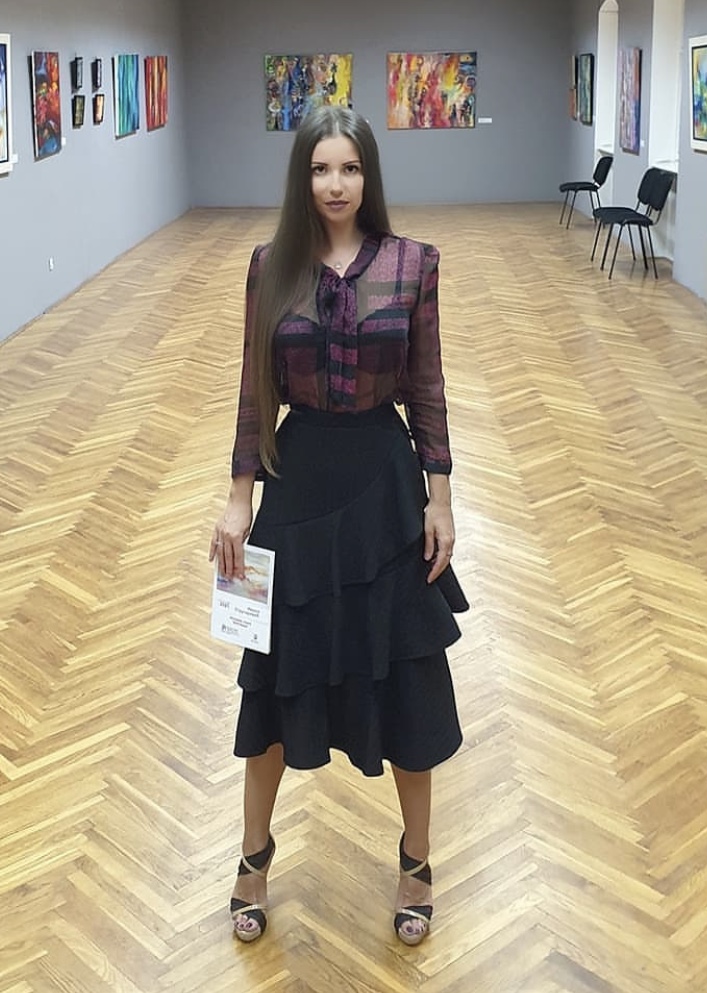 An interview with Ivana Strugarevic, an abstract artist from Serbia
Chat with a paintress Ivana Strugarevic
Ivana Strugarević, after graduating from the School of Design in Belgrade graduated Scenography from Faculty of Art and Design in Belgrade (FUD), in the class of scenographer Miljen Kreka Kljaković. During the faculty, she attended painting classes of professors Miloš Šobajić. At the Faculty of Art and Design, in 2010, she was engaged as assistant professor of scenography, at her home department, on classes Movie, Theatre and TV Scenography. The same year she cooperates with scenographer Mladen Deni Lisavac on "Sisters" film, by Vladimir Paskaljević. So far, she has realized twenty (20) solo art exhibitions of paintings, some of which were in Serbian Cultural Center in Pula, Istria, Heritage Museum of Ruma, Museum of the city of Perast, Progress Gallery in Belgrade, Apolonia Palaca in Slovenia, Belgrade Municipality of Voždovac Townhouse, Kotor City Gallery.
She is also participant in numerous artist gatherings and convocations, as well as various projects such as UNESCO project – European Heritage Days (solo exhibition), Art Colony in organization of Serbian Historical Museum, Manifestation Cultural Summer in Ruma (solo exhibition), Manifestation "Love and Fashion" in Gallery 73 (solo exhibition), Art Colony on island Hvar, and many more.
Ivana, thanks for conversation, tell as something about yourself.
It was always ungrateful for me to talk about myself, apart from the facts of my current biography. Since I can remember, I have been doing art. I was only interested in that, from a young age until high school for design, through the Academy, and after that a creative journey that has lasted for over 15 years, which including preparations and education, is so far 25 years in art. I will certainly continue on the path of art because it is my life. All that information can be found online, so I might leave it to the readers to get a little better impression of how I look at things through my answers to the questions.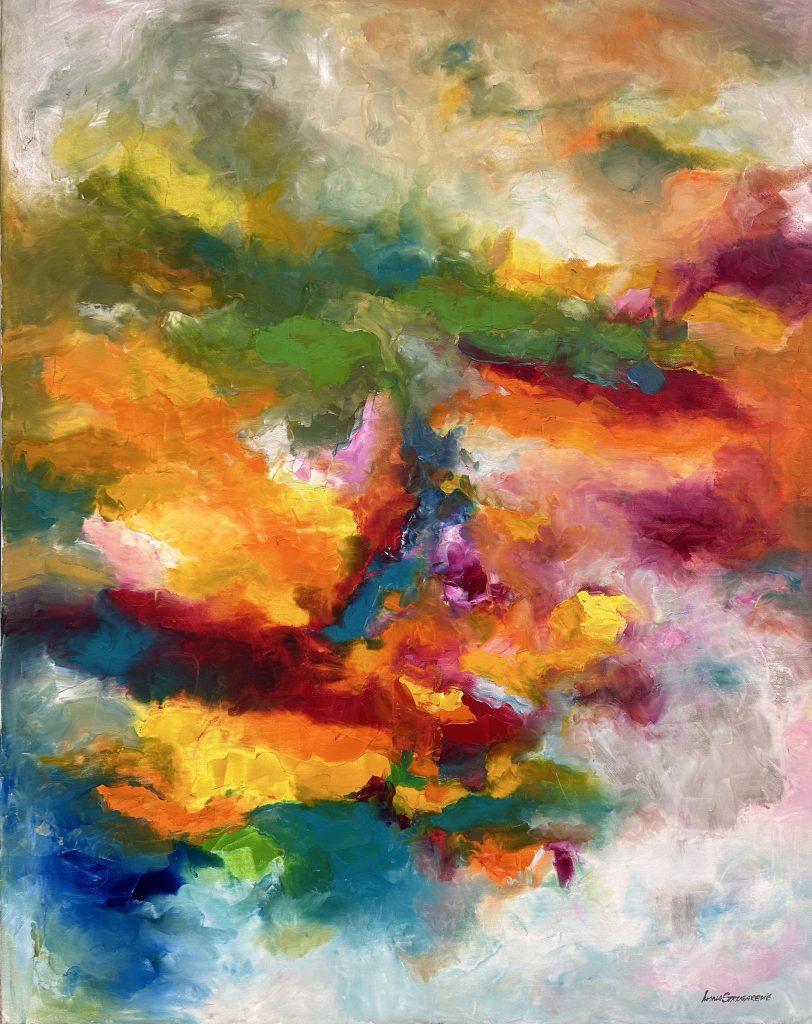 What do you remember from your first drawing?
I don't remember the first drawing because it was probably a long time ago, when I was very young because I always liked to draw. Perhaps as a first drawing in a more significant sense, I would single out the first meeting with the professor who was preparing me for enrollment in the High School of Design, and where exactly that first drawing I did with her was decisive whether she would continue to work with me. Based on that, she would conclude whether I have the talent and potential for further work and preparation or not. It was a set of still lives, something like that, I don't remember exactly, but I really wanted her to tell me she continues to work with me, so I remember her words well at the end: "What you showed with this drawing shows that you have talent and potential so I will continue to work with you to teach you the basics of this field. That's how it all started…"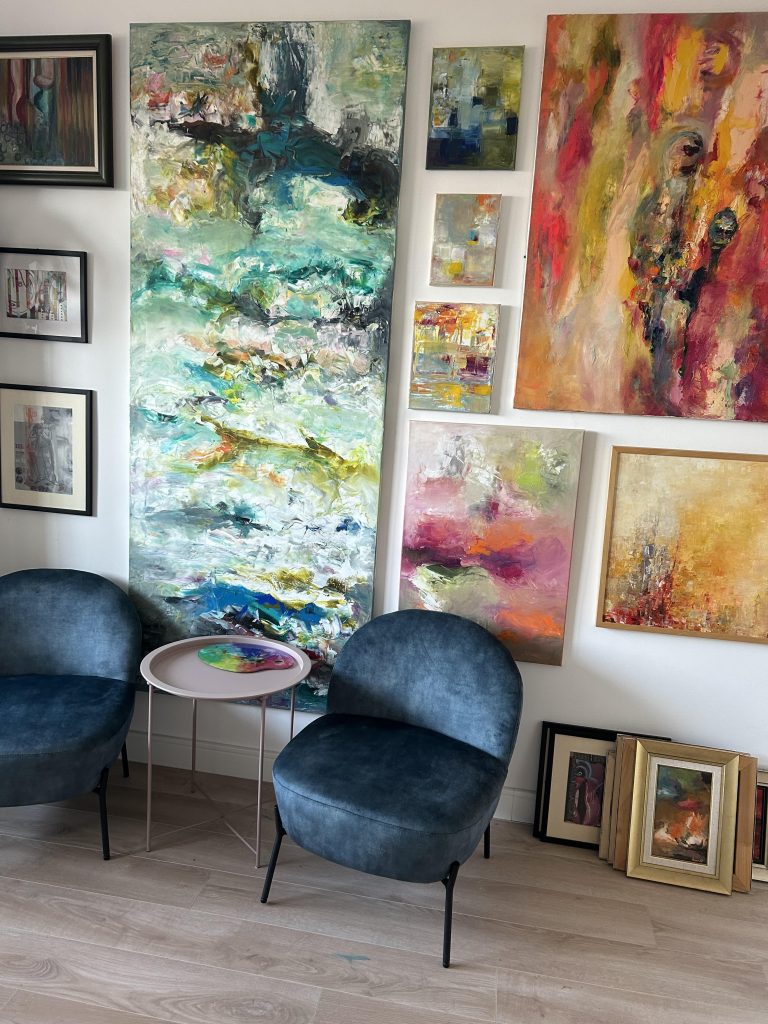 In line with Borges's idea that there is no such thing as an original work, but adaptations of what has been done before, do you actively seek new ideas and themes, or are there elements that keep repeating in your work?
It is this search for something different, original, that is the charm of art. I couldn't imagine giving up at the start and saying – ok, everything exists, let's see who or whose idea I will copy. That's where the fight, the search ends, that's where you actually surrendered at the start. Inspiration and motive can be found in great and important names from the world of art, from different eras, centuries, through different styles… so looking at what they did and in what way they worked, we also learned through them during our education and that is one a natural process. It serves as some kind of knowledge, realization, sometimes inspiration, but in order for you to progress, for what you do to be authentic, you have to find that personality, specificity, something unique to you by which you will be remembered. Some personal expression, style. These are the nuances by which artists differ. I try to always look for something new and different and certainly take great care not to be someone's "copy". It is extremely important to me not to find ideas in the works of my colleagues, friends and artists who are close, from the same city, country, environment… I take care not to hurt a colleague by somehow trying to copy someone his work, his concept… his idea, and with that I am careful not to put myself as a creator in the position of an artist who does not know and who is condemned to emulate others. First, I consider it very important to preserve that humanity, feeling for others, collegiality while respecting someone's effort invested in a work or idea. I respect and admire the work of many artists, but I never think or want that respecting someone's work will lead me to wish I could do the same. It is very important to work on your own idea and on your own integrity so that you are not characterized as someone else's copy, just because you did not try hard enough to find something original in yourself. I find that really disastrous for an artist.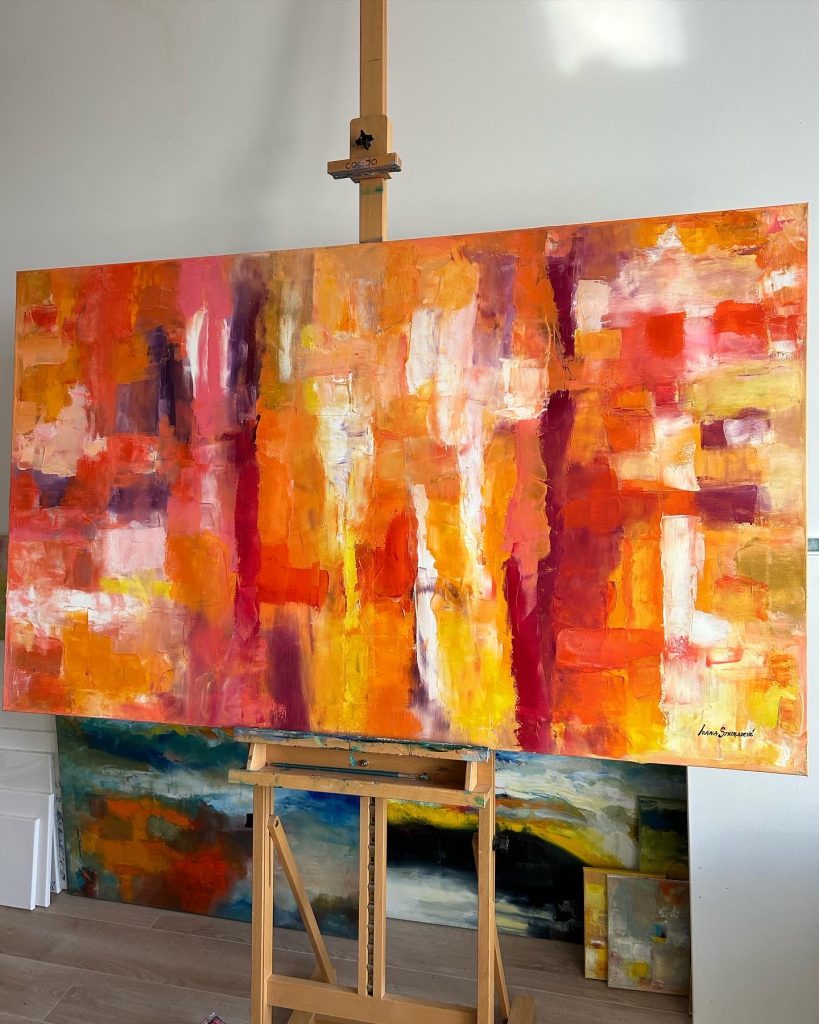 How would you best describe your art and what influences it?
My art is the art of the soul. The art of emotion, feeling, mood, inspiration, conscious and unconscious… When I need to express an emotion, I record when something left an impression on me, whether it is a person, a story, an experience, a topic that I am thinking about, that's when I reach for the canvas and that's when my paintings are actually created. I paint when I have something to say. Each picture has its own deeper story, and each can be thought about in different ways. They radiate some of their own energy, which either seduces you or simply does not reach you. I look at pictures as living beings, as persons with their own soul, individuality and purpose. For me, my pictures are an intimate part of my thoughts and my soul, and for that reason, I am very attached to them.
Are there certain symbols or signs that often appear in your works?
Each painting is a story by itself and differs from the previous painted. It has its own symbolism, energy and emotion that no other can have. The names of the paintings are quite symbolic and they follow the thought and emotion I expressed.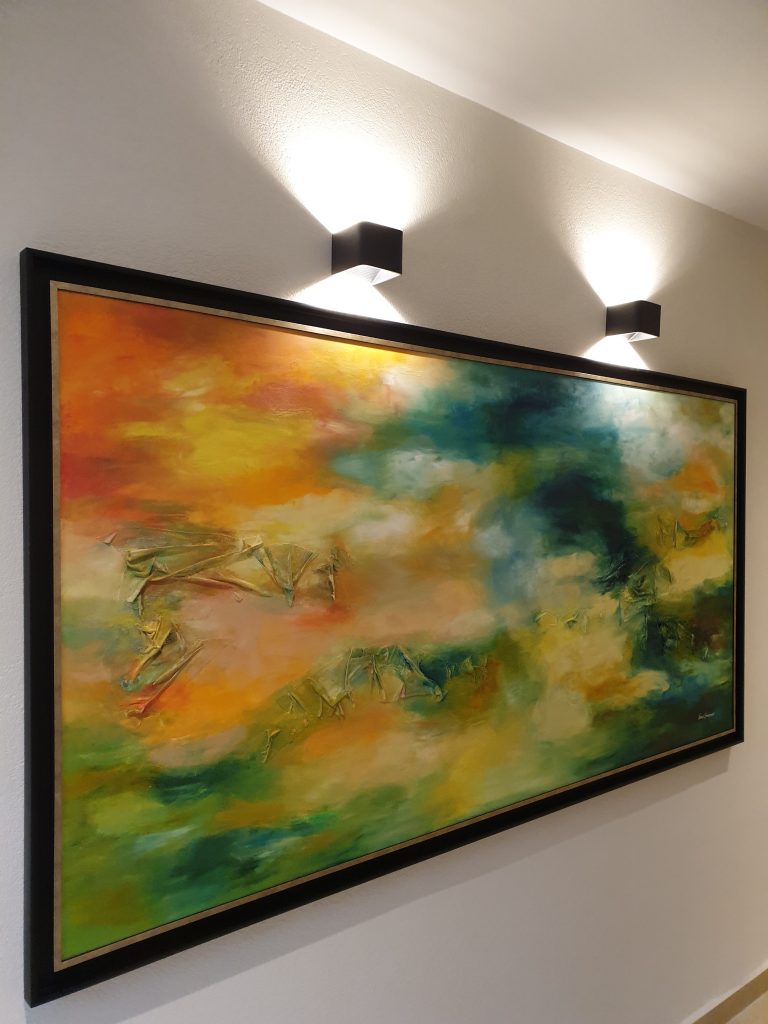 How important is color to you when creating works, and how does it affect what you create?
For my art, color is of crucial importance. The colors and composition of a work fascinates and delights me, unlike the form, which was not crucial for my understanding of art and aesthetics. Maybe that's why abstract art occupied me and became my way of expression. You can find all the shades of this world in my pictures and I can never repeat them so that they are the same or similar.
Can you tell us what is currently being worked on and if so, where is the ideal place to display these paintings?
I have made a new series of paintings, but for now I would say nothing more than that, as it would be a surprise for the admirers of my work. After the new cycle, I will definitely try to find an adequate gallery to present my works.
Looking back on your career so far, which moment stands out as one of the most significant for you in a professional sense?
When I add, subtract, add, multiply everything, the greatest success for me is that through my works and art, I can make people happy and make their living or working space exude a completely different energy. The happiness of people who own one of my pictures is priceless to me.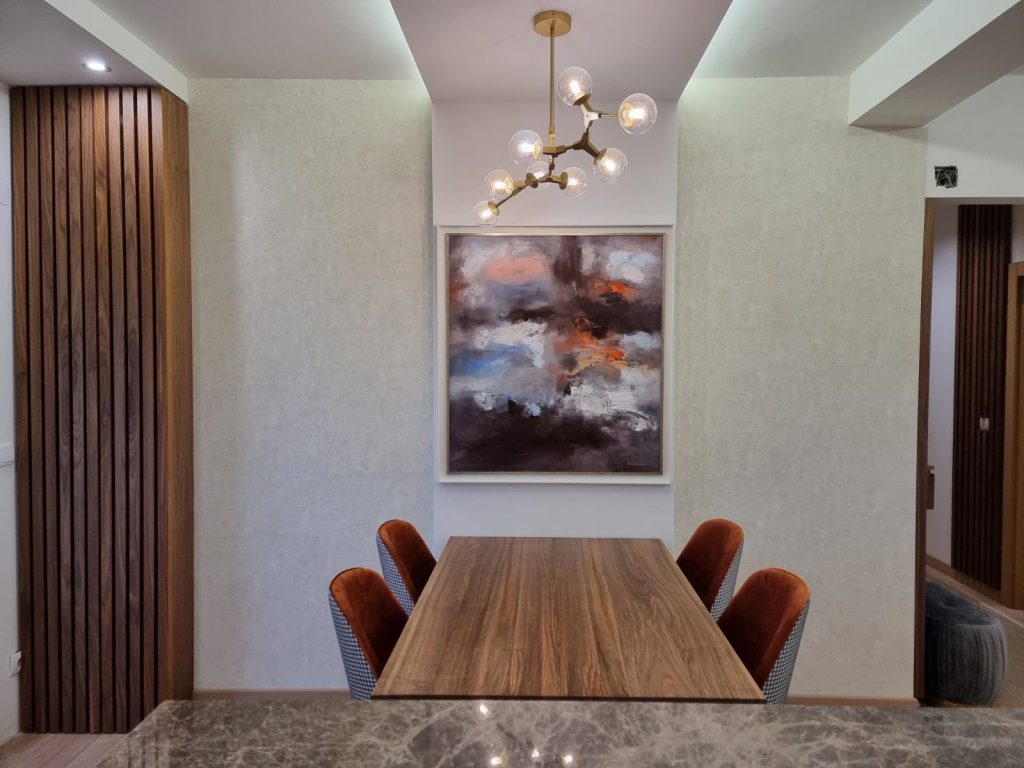 Finally, do you have plans for further professional development this year, either in existing media or in new media, that challenge you creatively?
I will continue to create in my own way, with constant upgrading and improvement.
What can we expect from you in 2023?
In the coming year, I would like to present in an adequate gallery the works from the new cycle that I am working on, but which I am keeping secret for now.
More about Ivana on her Instagram account and Saatchi Art page.