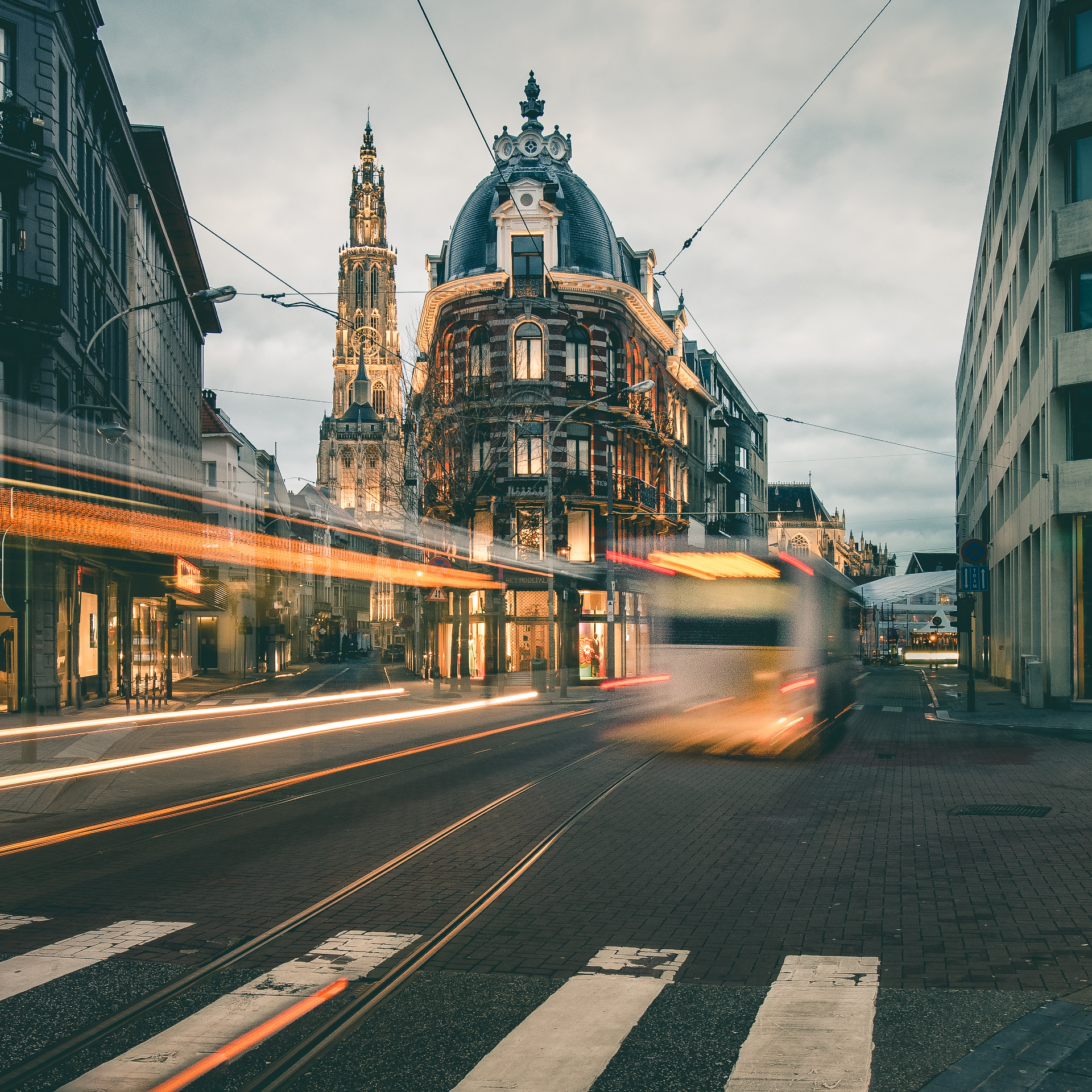 Made in Belgium – Tijs Hostyn
Short interview with Tijs Hostyn, Photographer
Tell me something about yourself? How did you become a photographer? When did you start taking photographs? 
My girlfriend had an old DSLR camera. When she was younger she had participated in youth contests for photography. We used to take that camera with us when we would visit new places or when we would travel. Soon I was the one making most of the images. And when I got home I would spend hours on the computer trying to process the images. The more time I spent with photography the more I grew to love it. That's how I got into photography.
I don't get my real income out of photography though. I work for a labour union. In this job I try to help people who are working in the media and the cultural sector. It's a challenging job. I think the creative side (photography) brings the balance I need in my life.
Do you have a formal training for a photographer or are you self-taught? 
Once I realized I had developed a passion for this thing I used to know so little about, I decided I would try to learn as much about it as I could. The photography museum in my city organized courses in digital photography. That's where I got started. After that it's going out to shoot as much as you can. 
What are you working on at the moment?
When I started out I tended to focus on creating images of 'pretty things'. While I'm still often guilty of this, I think as photographers we should look for a deeper meaning of the images you produce. This notion has opened up a new quest for me.
Can you tell us more about your projects, especially about "Forgotten history of Belgium's WWI defenses"? 
During the 19th century Belgium invested heavily in the defenses of Belgium. These defenses played a role throughout all major events of 19th century Europe, like WWI and WWII. Nowadays many have forgotten these structures. They are the often overlooked testament of our modern history.  
I want to capture images of what remains of these amazing structures. These incredible buildings full of character deserve our attention. Paying attention to our history hopefully helps us to avoid making the same tragic mistakes that led to the loss of many lives. I've been returning to these sites for two years now. Recently I started to share the story this journey on my website. 
Future projects? 
The project about the forts is far from finished. I think I will be working on this project for the next 2 years at least.
Meanwhile I'm starting a project in which I photograph small chapels. Where I live in Belgium you can find small chapels all throughout the landscape. In these small chapels the people living in the rural communities would come to pray.
With rural communities slowly making way for industry and suburbs, these chapels are slowly disappearing. I want to capture these chapels. I think they make amazing photographic subjects.
Not many people in your photographs?  On your twitter account you are saying City Photography is your passion?
I have a pretty stressful job. What motivates me immensely is the fact I can do this creative thing on my own. I can be in my own bubble and create. In that mindset I'm not looking to confront people with my camera.
This obviously poses challenges. When there are people in the image it is easier to tell a story. I think one way of doing this is by creating sets of images that tell a story when you bring them together.
How do you get inspired? And what inspires you the most? Nature, music, people, places, movies or books? Or is it just what's around you? 
I get inspired by places when there is a history behind that place. It provides us with an opportunity to tell a story through the images. There is the story of how things were, but also how things have evolved.
There are so many stories to tell. There are so many places we might walk by every day without realizing the stories it has to tell.
Tell us more about your working process?
Once I arrive at a location I will first wonder around to see if anything catches my eye. I build some mental notes of what could work as a photograph. After that I take out my camera and I'll try out different compositions to see what works.
When I'm finally fixed on a composition, I will take my tripod to make sure I get the image in the best possible quality.
Do you think that photography is a great way to personalize your home or workplace  and help you to be inspired? 
Yes absolutely. If you find an artist that creates work that excites you, it's a great way to bring something unique in your home. We are all different people and we should try to express this in the choices we make in our homes.  
If you happen to be interested in what I'm making, don't hesitate to follow me on my Instagram account and reach out.