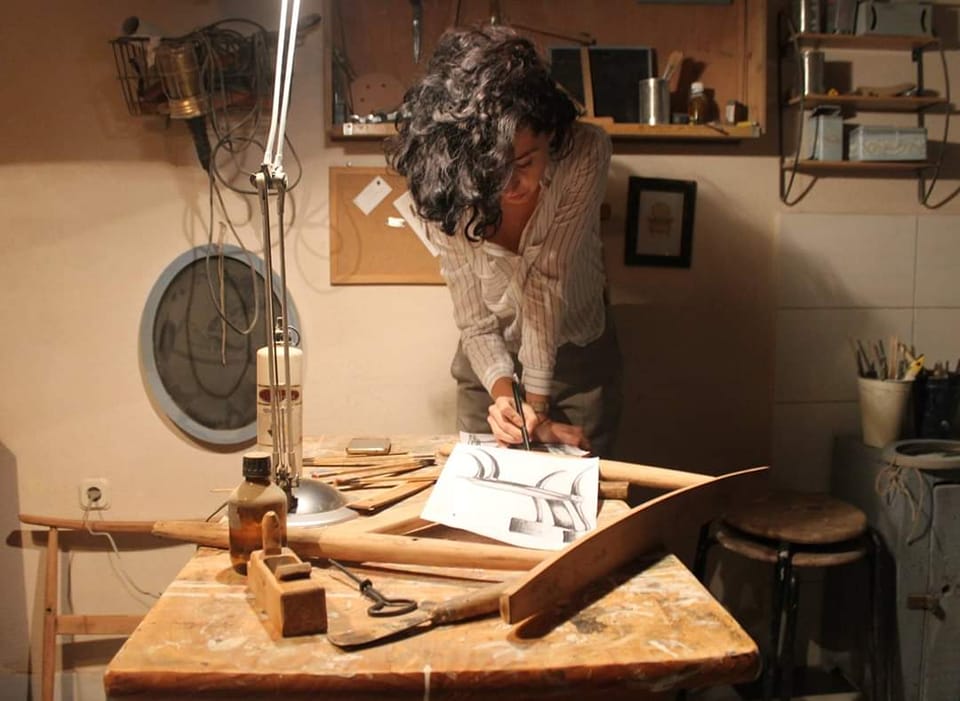 (RE)made in Bosnia, interview with Lejla Selimović
Interview with furniture restorer and furniture lover, Lejla Selimović
Tell us something about your love for painting, decorating and transforming spaces and objects around you?
Although I have a law degree, it never appealed to me to work in the field, because I have always been a creative type – I loved to draw, work with my hands, take photos, and when at one period of my life I discovered that it is possible to get beautiful samples from seemingly useless pieces of furniture, it was an area that I really liked and that perfectly suited my nature, inclinations and talent. I often jokingly say "I see the beauty in the ugly, and what is your superpower?". Repurposing old beautifully designed pieces is so inspiring, creative, environmentally beneficial, but also personally fulfilling because when you do this work, actually you're not working, you're creating. The feeling when a piece of furniture whose final destination was waste ends up in a fancy apartment by the sea is really special. You recognize and give a new chance to something discarded.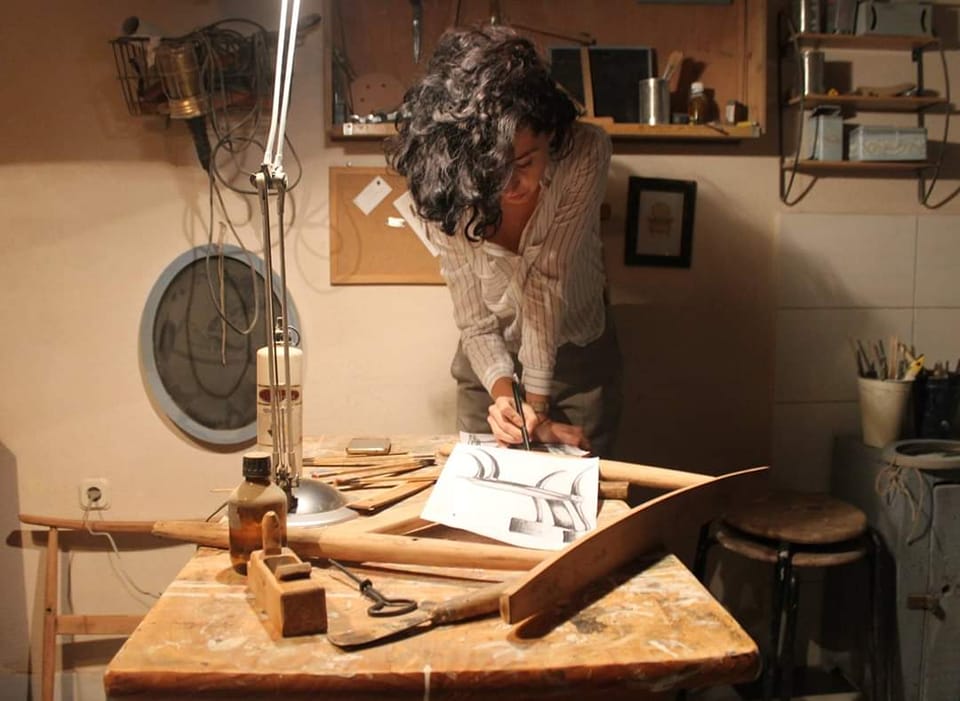 What prompted you to start your business?
It all happened spontaneously, when I realized during the arrangement of my home that you can get very interesting and original pieces from old, seemingly useless pieces, and I became interested in this until then completely unknown area. I started researching and learning about completely unknown concepts, tools, design, reading, visiting carpenters, asking questions and learning a lot using the trial-and-error system. The more I learned, the more interesting it was. When I gained some knowledge, experience and enough confidence to offer others the service of restoration, repair and redesign of furniture, I embarked on an entrepreneurship journey and adventure called Wood Surgery workshop. Thus, it flowed completely spontaneously and uncalculated, and grew into a beautiful story. I can freely say that for me, this is the most beautiful thing in the world.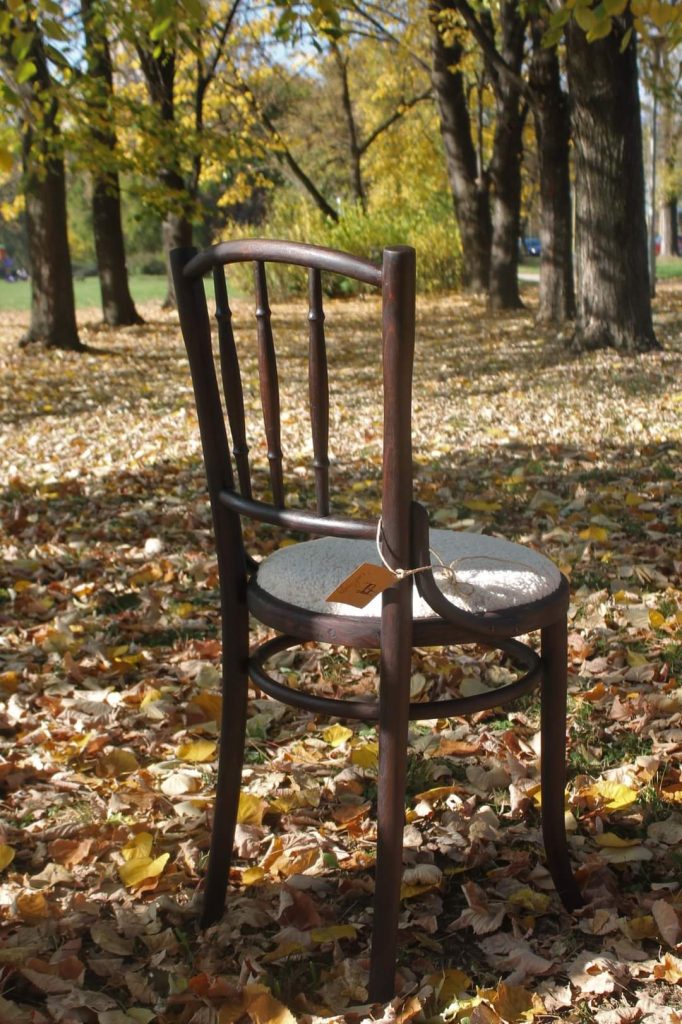 What goes through your mind when selecting a piece of furniture to work with? Do you look for anything specific?
The most important thing for me is the design of the chair. I mostly work with models from the 70s and 80s of the XX century. I look for models with a designer behind them, but that is not a rule. The good design of the pieces I make is something that is among my priorities. Behind a good part of the pieces that furnished the working and living spaces are exceptional designers. One of the most requested chairs for some time is the Lupina chair designed by Niko Kralj, a renowned designer from Slovenia. The design of such pieces is timeless and I enjoy working on such pieces. The furniture I restore is usually furniture that was designed and manufactured in the 60s, 70s and 80s. These are the pieces used to furnish the offices of large factories, institutions, companies – Made in Yugoslavia. Often these are also pieces for which the terms Vintage, Mid Century Modern, pieces with clean lines and subtle curves are used.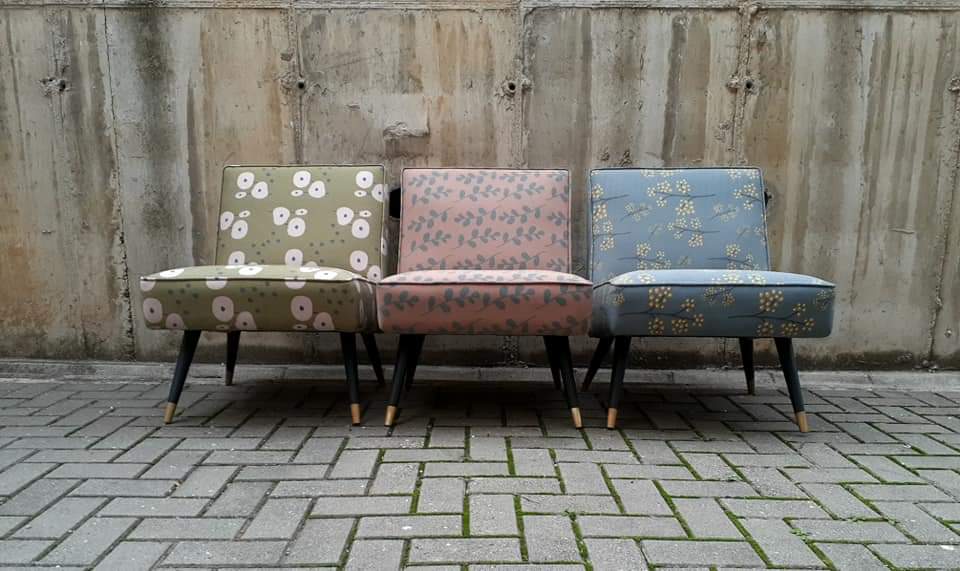 What's the best part about your job?
The best thing about this job is that I completely found myself in it, it's interesting, creative, dynamic, thanks to this job I got to see the most amazing places (some very dirty), heard amazing stories, met interesting people around the region and Bosnia and Herzegovina, learned a lot about different areas, I learned a lot about myself. Besides the actual work in the workshop, my favorite part is looking for old pieces. Unfortunately, many things in Bosnia and Herzegovina were destroyed in the war, but also because of carelessness and ignorance, but I still often find real pearls.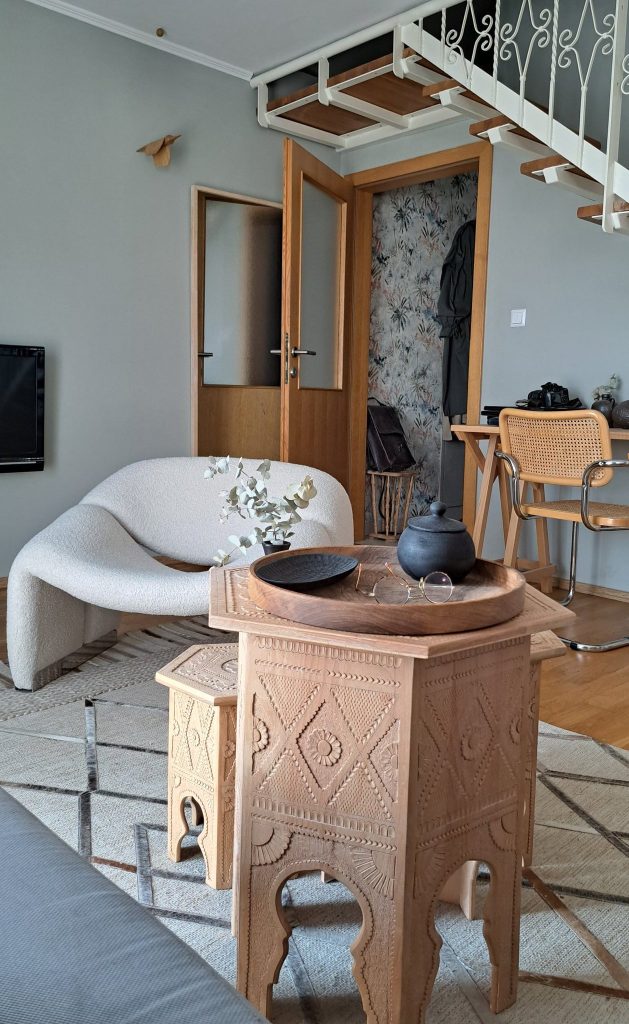 How long does it take to develop (up cycle) a product/piece of furniture?
The restoration process is long, dusty, and unpredictable. I work with pieces that are at least 50 years old, and sometimes disassembling them with as minor damage as possible is a real challenge. The screws are full of corrosion; nails are bent and damaged; the piece has at least three different coats of paint, someone has reupholstered the chair seat at least twice, some parts are missing or cracked, the wood structure is worm eaten.. How long it will take me to restore a piece really depends on many factors, because each piece is a story. It depends on the condition of the piece before the restoration, what the client expects and how he imagined the piece to look after the restoration. Sometimes I can finish an armchair or chair in 2 days, and sometimes it will take over seven days. Of course, I work on several pieces, so it is difficult to determine the time, but I can truly say that patience is the second name for restoration.
What is your favorite thing at home that you didn't design?
When I think about it, almost all the pieces in the apartment are related to my "intervention". And pieces that are new – e.g. the sofa was created according to my sketches, and the coffee tables made from scratch as traditional Bosnian tables-Peshkuni, desk, kitchen… There is almost nothing in which I did not involve my fingers. I don't buy designer pieces from salons myself, I find artisans to make my designs, or I keep pieces I've planned to sell, so here's the Thonet-style Mundus rocking chair. Among the restored pieces, my new favorite piece in the apartment is the Groovy armchair.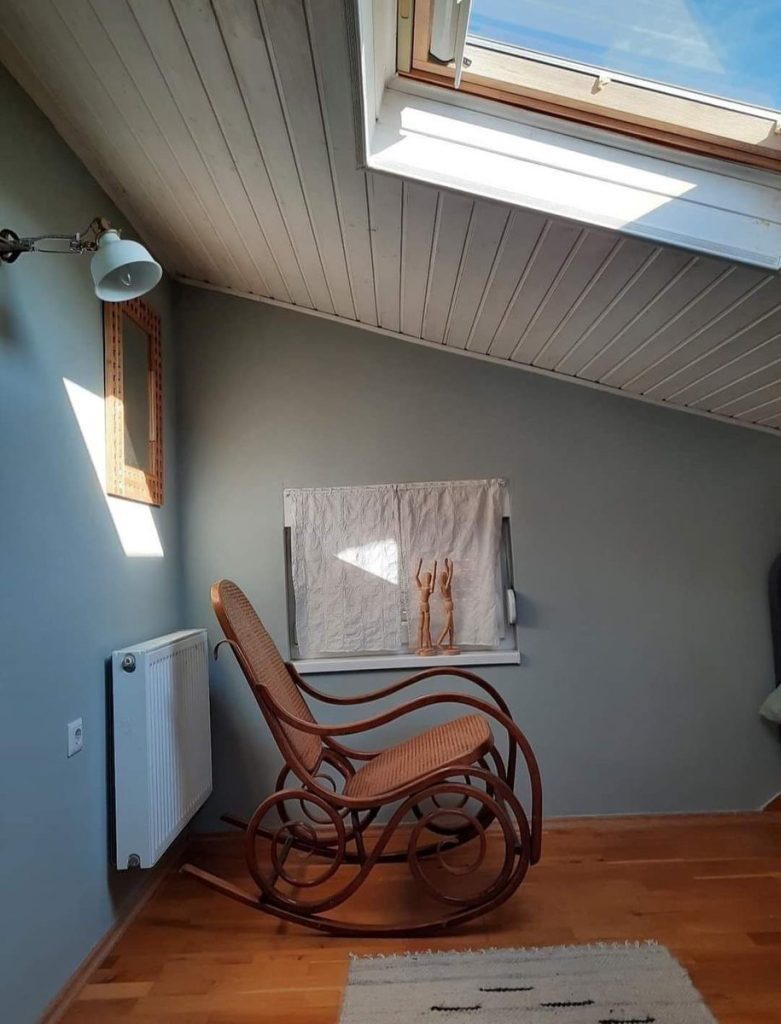 What furniture designers have influenced you over the years? Is there a particular era you draw from?
From domestic designers (ex-YU) I have mostly come across pieces by Niko Kralj. Factories, schools, hotels, restaurants are equipped with his designs, but there is also furniture that decorates homes in these spaces. The Bauhaus school is always inspiring – especially Marcel Breuer.
Do you have any tips for people when they're buying refurbished furniture?
I would definitely recommend buying restored pieces because besides the timeless design you get, the build quality of such pieces is in most cases much better than today's new pieces. Of course, if they are properly made and not too corroded, damaged and weathered. I recommend going to "flea markets", asking about discarded office furniture, peeking into basements and attics, because with a little luck you can find real gems. Sometimes they just need a good cleaning, but you can always leave them in the hands of a professional. For me, old pieces give a special "touch" to a space, they give warmth and uniqueness to the home, and we should enjoy their beauty and comfort as often as possible.
More about Leyla on her Instagram account.