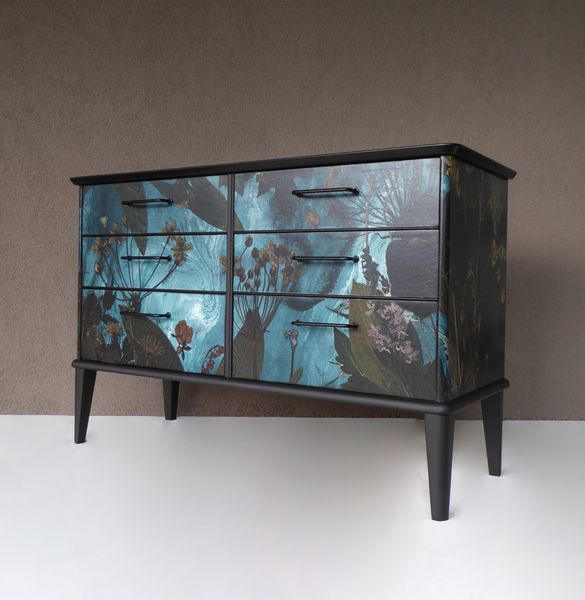 Made in Norway, Aleksandra Kulczycka
An interview with furniture maker, Aleksandra Kulczycka
How it all started? I started my business in 2015. A year prior me and my partner bought out first house together. Since we both moved from rented furnished apartments, we had nothing to take with us. Here in Norway charity shops sell a lot of good furniture, so we borrowed a car and a big hanger and filled it with old, tired, but full of potential pieces. I redesigned each and every one of them, but when the house was finally furnished I fell in love with painting, so I continued and started selling my pieces online. 
At this time I was working as a ballroom dance instructor, it was an evening job, so I had a plenty of free time during the day to redesign furniture. In 2016 It became my full time job.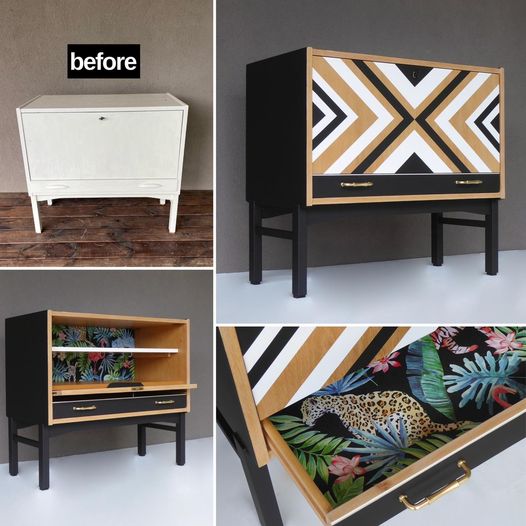 Background I don't have any specific design or even carpentry education. Everything I know I learned by doing and internet. I studied pedagogy, but most of my life worked in dance. Since I remember I was fascinated with "making something out of nothing" kind of thing. I had episodes making jewelry and sewing dance costumes but nothing 'stuck' like redesigning furniture. I love the idea of taking peoples literal trash (most of the pieces I work on are give to me for free) and changing them into one of the kind gems 
 so far I saved over 1000 furniture lives and tons of carbon this way.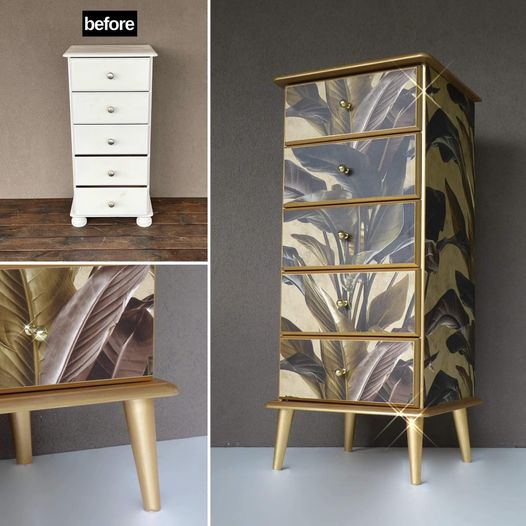 l look for quality, quirks and outdated pine Sometimes it's hard to see the original beauty under layers of old paint, but, with time I learned to find the quality pieces. I take on so called 'hopeless cases', but only as custom orders. When I choose furniture myself I try to find things that are in ok condition. A few scratches here and there and some loose elements are fine, but I steer away from water damage, and funky smells. 
Sometimes I'm willing to bend the rules if a piece is particularly charming or quirky. I love working n furniture models that I have never seen before. One of my favorites is a fantastic, large American dresser from the 60's brought to Norway over 40 years ago on a ship.  It's not something that I have ever seen on Norwegian market before and I got very excited when I found it online for equivalent of less than 60euros. I couldn't part with it, so it lives in my bedroom now and its one of my favorite pieces. 
I like the simple MCM (XIX century) forms of the 60's, but my specialty are, as I call them, 'pine nightmares' Simple pine dressers, very popular between 80's and 00's. Virtually every Norwegian house has at least one of them. As we know untreated pine doesn't age very nice, they change their original color to various shades of orange. I like them the most because they are extremely versatile pieces. I can take two identical dressers and turn one into a funky MCM and the other into a rococo piece, by changing the legs, knobs and choosing a matching pattern and color scheme.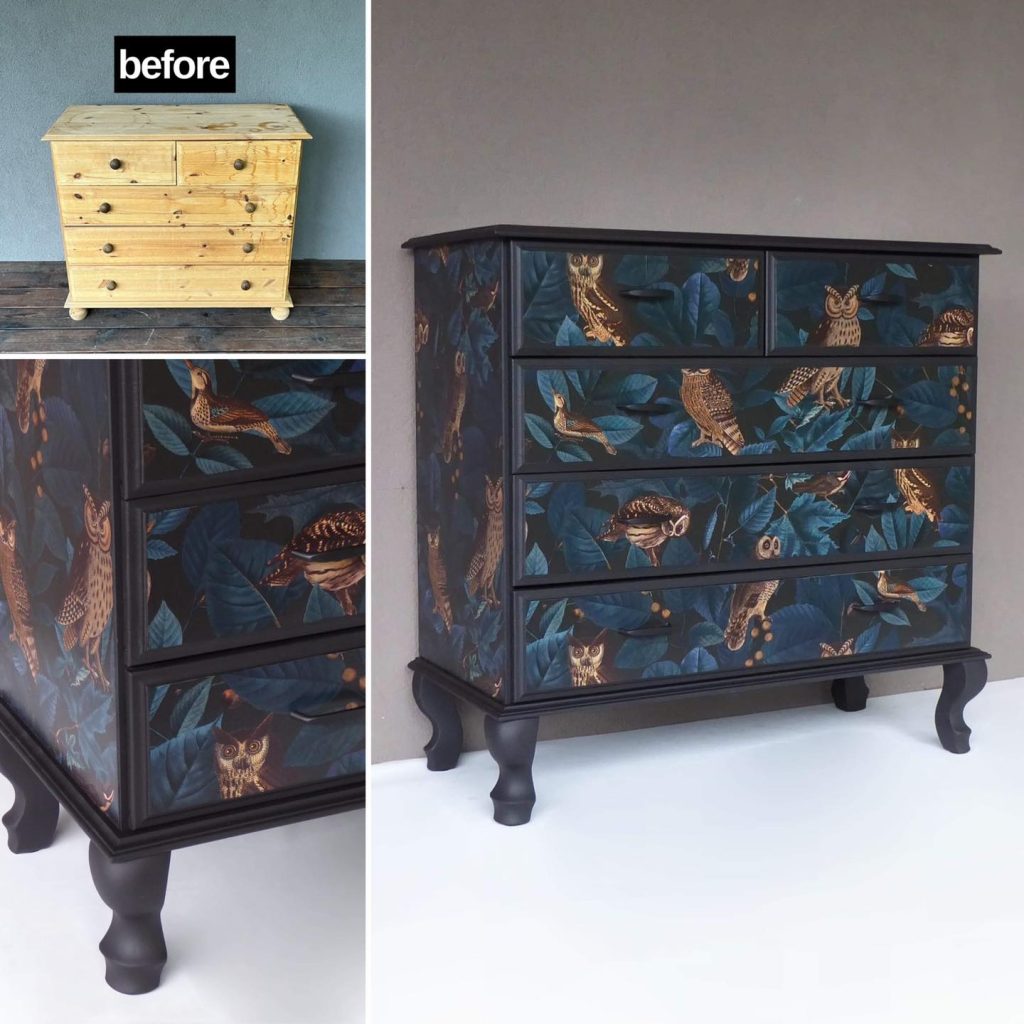 Best about my job My favorite part of my job is the freedom. I decide how much I work, when and how long vacation I take etc. I decide which custom orders I want to work on and which are just no fun. I decide what style and colors I use. I don't paint plain white and I don't use the distressing techniques. It's simply not my style. 

My style  Pattern is something I'm addicted to. My favorite technique is wallpaper decoupage. I like dark and moody colors, but from time to time I go for a delicate pastel. I'm not a fan of blending , shading or distressing. I like to keep it modern and sharp. 
Developing a product The time depends on the type of piece and used technique. It probably takes me about 1 hour to redesign a little foot stool, but up 3-5 days to finish a large project. I spend a lot of time on repairs and preparation before hand. Sanding, removing old paint etc. 

My personal favorite at home I designed and furnished my whole house and garden using second hand furniture and decorations, so it's hard to point out one thing that I haven't made. I suppose it would have to be my carpets. One is a old, classic, red Persian and the other is a woolen black and white maze pattern. I like the contrast they provide.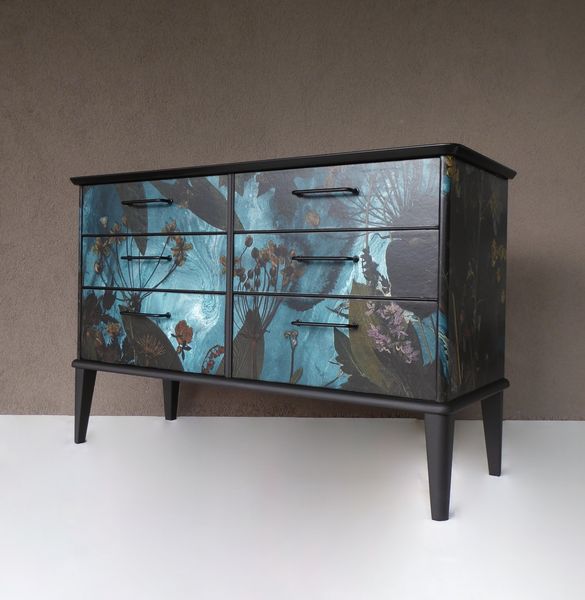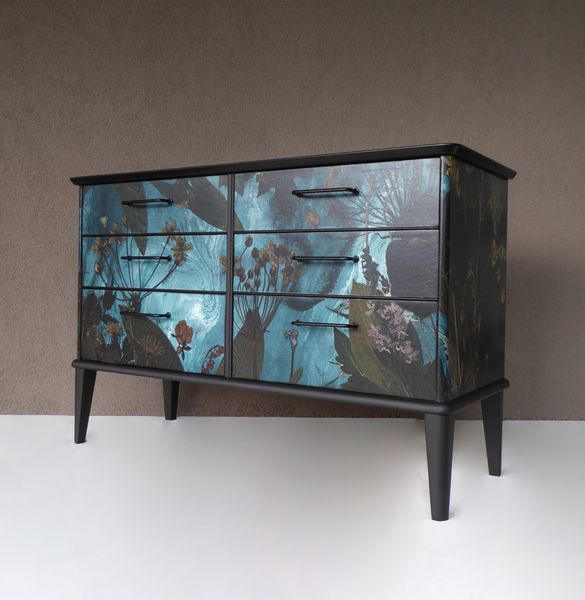 Inspiration Generally I try to take my inspiration from things other than other peoples furniture design. It's mostly just an interesting  pattern and color combo that I see on everyday object. Sometimes is the wings of a fighter jet other times it's the dress I'm wearing… When it comes to the time period I'm loving the MCM but recently I found a new appreciation for Art Deco. 

When buying redesigned furniture. Make sure the quality matches the price. There are many begging painters who may NOT YET be great at what they do, but it's important to support their work as well. On the other hand there are those who spend years perfecting their trade and their prices reflect it. Both have a place in our furniture market. 
Remember that old redesigned furniture are not perfect! They had a life before and they carry its marks. They have soul and history… If you're looking for machine made perfection they might not be for you. 
More about Aleksandra at hers Instagram profile.