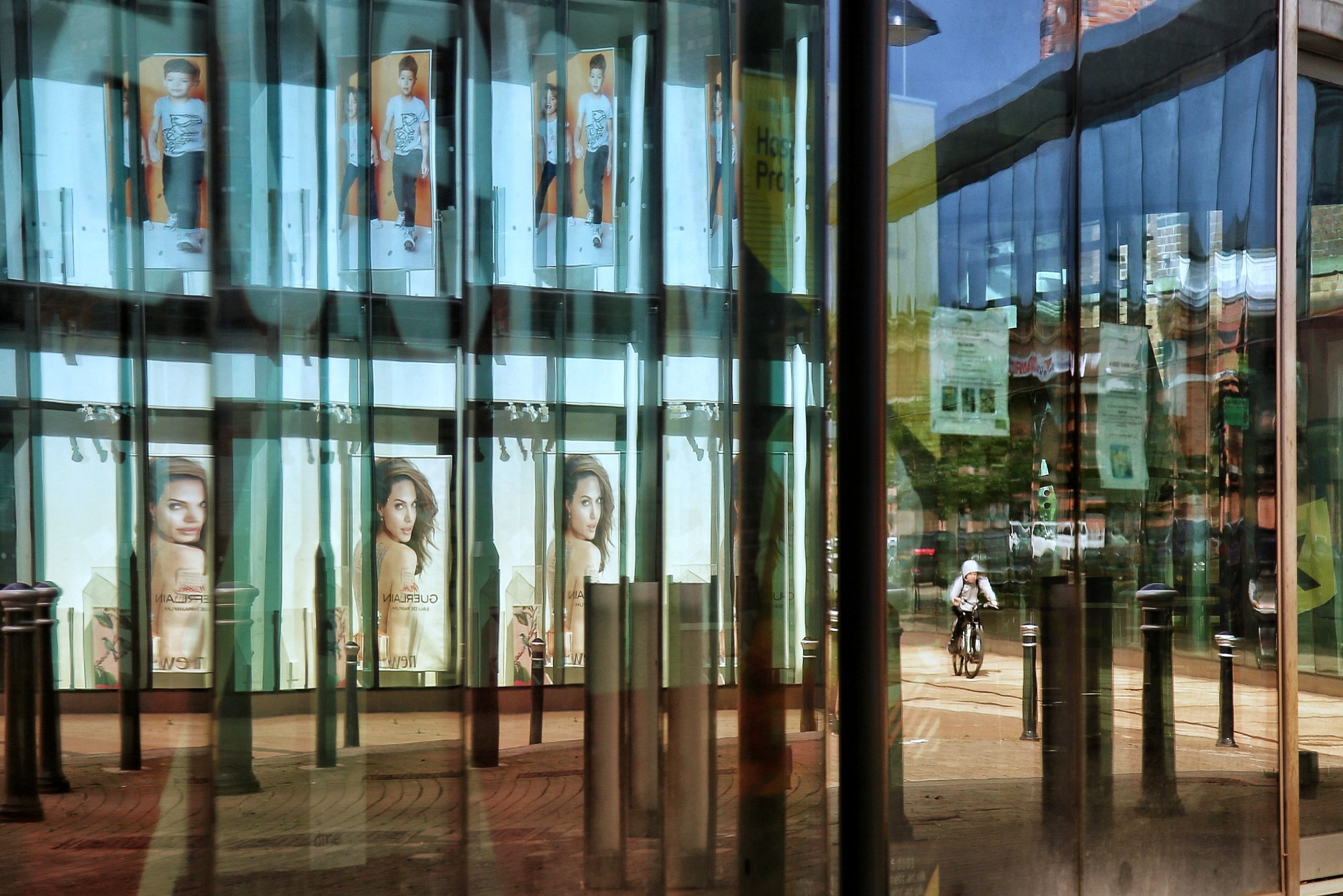 An interview with Stephen Curry
Short interview with Stephen Curry, documentary & people photographer
Tell me something about yourself?
I've been working with photography since 1995 and mainly cover documentary and people, but will happily photograph pretty much anything if the subject speaks to me.I'm not currently full time in photography, but have many projects I'm always working on.
How did you become a photographer?
I followed the well tested route of art college, and moved on to a graphic design and photography degree at University, soon dropping graphics to concentrate on photography. I've not looked back, though some graphics has come in handy.
When did you start taking photographs?
During A'Level studies at school a physics teacher introduced me to photography during a free period. It was here I shot my first roll of black and white film, processed and printed. I've never been the same since!
Do you have formal training as a photographer, and have you worked in a professional studio before?
I completed a photography degree in the 1990's which covered a wide range of techniques, camera formats and printing. I've worked in and out of studios over the years, but only occasionally studio based.

How big a role did photography play in your life?
It plays a large role. Although I'm not currently working full time as a photographer I'm out taking photos whenever possible, often daily. I always have a camera with me.
What do you do to keep motivated, and not lose your passion for photography?
I'm constantly looking at the work of others, either within my photo book collection, online or discussing photography. There's always something new to discover.

What are you working on at the moment?
I've recently restarted 2 social commissions that were on hold due to the pandemic. I always have personal projects I'm working on – a variety of portraiture, street photography and documentary. I've recently changed my direction with Street photography, looking for more atmospheric subjects and mixing some abstraction. Always too many projects in mind.
What type of editing software do you like to use for your completed photographs, and what do you like about it?
I generally use Photoshop Elements with a Topaz Labs software plug in – great for presets and fine tuning. If working on my phone I use Snapseed. I try not to over edit so don't tend to go too complicated with software.
What elements do you feel make a really good street photo?
It depends what style I'm looking for, but generally an image with multiple points of interest or visual layers. That said something strong and graphic of any type, b/w or colour. Sometimes it can be a single point in a photo, other times more detail, depth or humour.
What equipment is a must-have for you no matter where you are going to be working?
Always tend to carry my 50mm f1.4 lens.

What is your favorite photography gadget?
I'm not one for gadgets…I don't really use anything specific that's gadgetry.
Tell us more about your working process?
Know what you're looking for or wanting to achieve. Even if out on a random photo walk have ideas in mind. If you find a location work it until it gives you what you're looking for.

Which photographers influenced your work?
Many. Early influences were documentary photographers Danny Lyon, Walker Evans and Robert Frank. The social and street work of Nick Hedges is essential. Fred Herzog, Ernst Haas, Vivian Maier and lesser known Jimmy Forsyth, I've recently discovered Louis Faurer – wonderful photographer from the 1940's and 50's. These amongst many others.

Do you think that photography is a great way to personalize someone's home or workplace and help him/her to be inspired?
Absolutely. Why do we display any artwork? It speaks to us, often on multiple levels.

What's been the highlight in your career so far?
Meeting so many excellent photographers over the years and being able to inspire and support others to improve their work or take up photography.

Lastly, do you have any tips for photographers to help them grow artistically?
Take a LOT of photographs and immerse yourself in the subject. Look at the work of others but photograph whatever you like and enjoy. Ultimately get out there with a camera of any type, you don't need the most expensive equipment.
More information about Stephen Curry you can find on his website, twitter or Instagram.