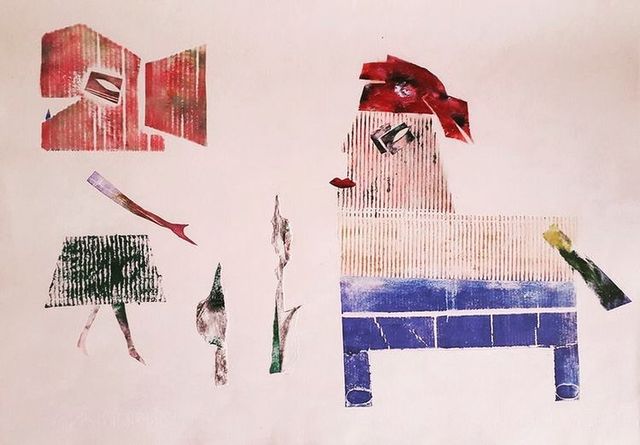 Made in Italy by Iranian artist Sami Solmaz
An interview with Sami Solmaz, an artist from Tehran
Sami tell me something about yourself? – where you from, your educational and professional background etc.
I am Iranian, and I have been living in Italy for many years. I obtained my B.A. degree in Graphic Design from Art University of Tehran, Iran. Also I obtained my M.A. degree in Visual Arts with a focus on Visual Semiotics from University of Bologna. I got my second Master's degree in Illustration for Publication from the Academy of Fine Arts in Bologna, Italy. I work as a graphic designer, pattern designer, and visual artist, and I have done some illustrations for various poetry, story books and magazines. I had 30 group exhibitions in Iran, Italy, America,and China.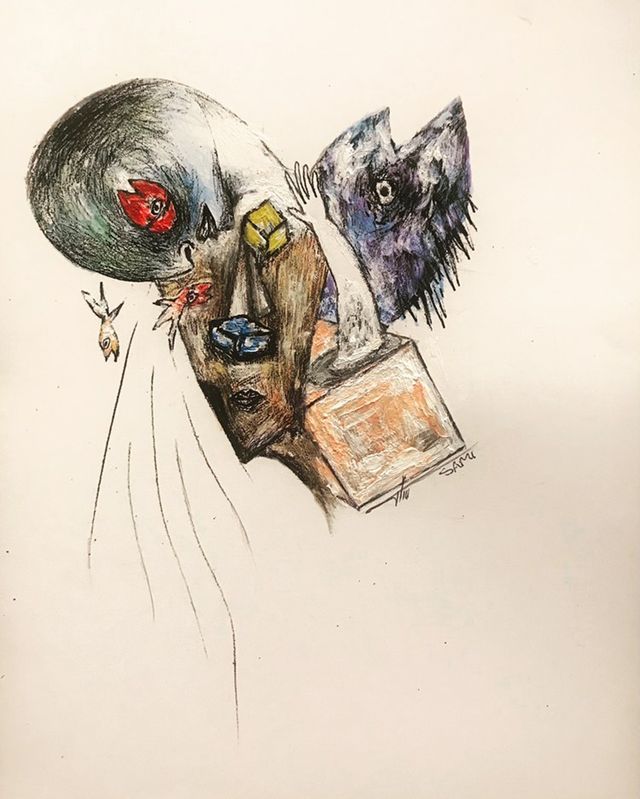 Tell us more about your working process?
My work process: Design is an integral part of my work. I always try to choose my technique considering the subject and I prefer to finish the work at a certain time. In my opinion, as the time to create a work increases, the artist's feeling in that work becomes less obvious.

When is your favorite time of day to create?
The time to create a work is variable for me, and this variability of time makes me start creating a work whenever I am emotionally ready.
Describe how art is important to society.
In my opinion, art is very important for society and the best and most authoritative visual document for the future. At the same time, the artists of a country work with a fixed theme, which shows the state of the society that most artists have chosen.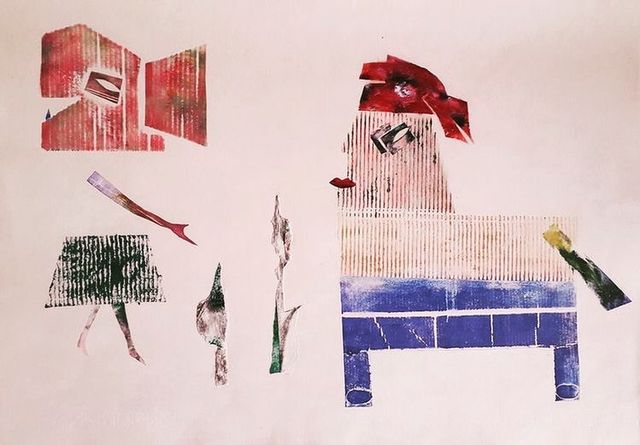 What motivates you to create?
Based on my studies in various fields and the field in which I studied, my focus was more on signs. Unconsciously, symbols and signs appeared in my works and complemented my ideas.
How has your style changed over time?
I prefer not to be in a very calm situation, because my source of inspiration is always life, society and human beings, in whom there is always hope for the future, life and love, and also life brings with it pain and hardship, and it is not fair to think only beautifully and make this a source of inspiration.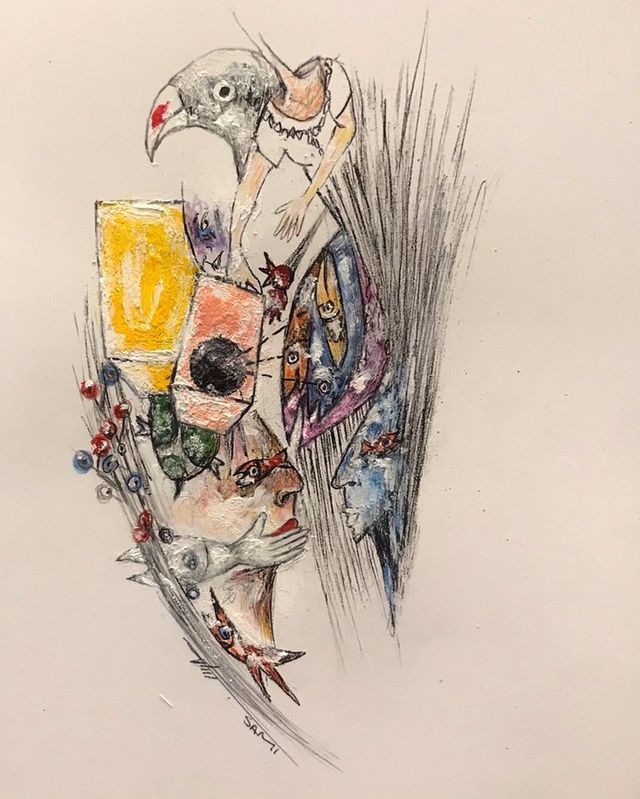 Describe your ideal working environment.
The ideal work environment for me can change according to my mood. Now in this situation of the world where I think most people are tired because of the Corona virus, my ideal is not a modern urban space, it is a pristine and untouched nature.
How do you manage a work-life balance as an artist?
Balancing personal and artistic life seems a bit difficult. The artist's mind is constantly involved in art and the creation of the work of art. Because the artist is constantly mentally involved in issues related to his own work of art. But this does not mean that it is impossible.A highly sensitive artist can balance life and work with elegance
How your works fit into home or office interior design?
In my artworks, the use of white or light background makes it easy for the viewer to search for the story. Find out more about what is happening more carefully, and this is enjoyable for him or her, and they prefer to hang it in the part of the house where they spend their privacy.
Did you get bolder over time with your work?
Not only with a lot of work but also with studying and criticizing the works, my courage increased and I acted more logically and with less hesitation.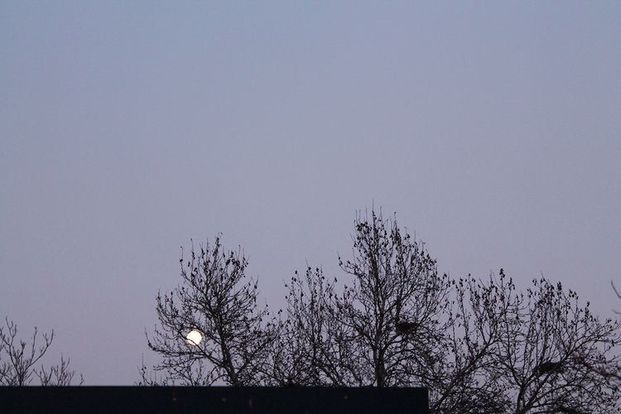 What's been the highlight in your career so far?
In my opinion, the highlight of my work is line and form.
Future projects?
In many cases, the future is not clear for an artist, and this makes it impossible to plan accurately. But I am very eager to have an exhibition in the field of visual art in the near future. And I prefer group exhibitions because group exhibitions are always a very enjoyable challenge for me, a challenge in which artists come together with different ideas and perspectives.
More about Sami at hers Instagram profile.