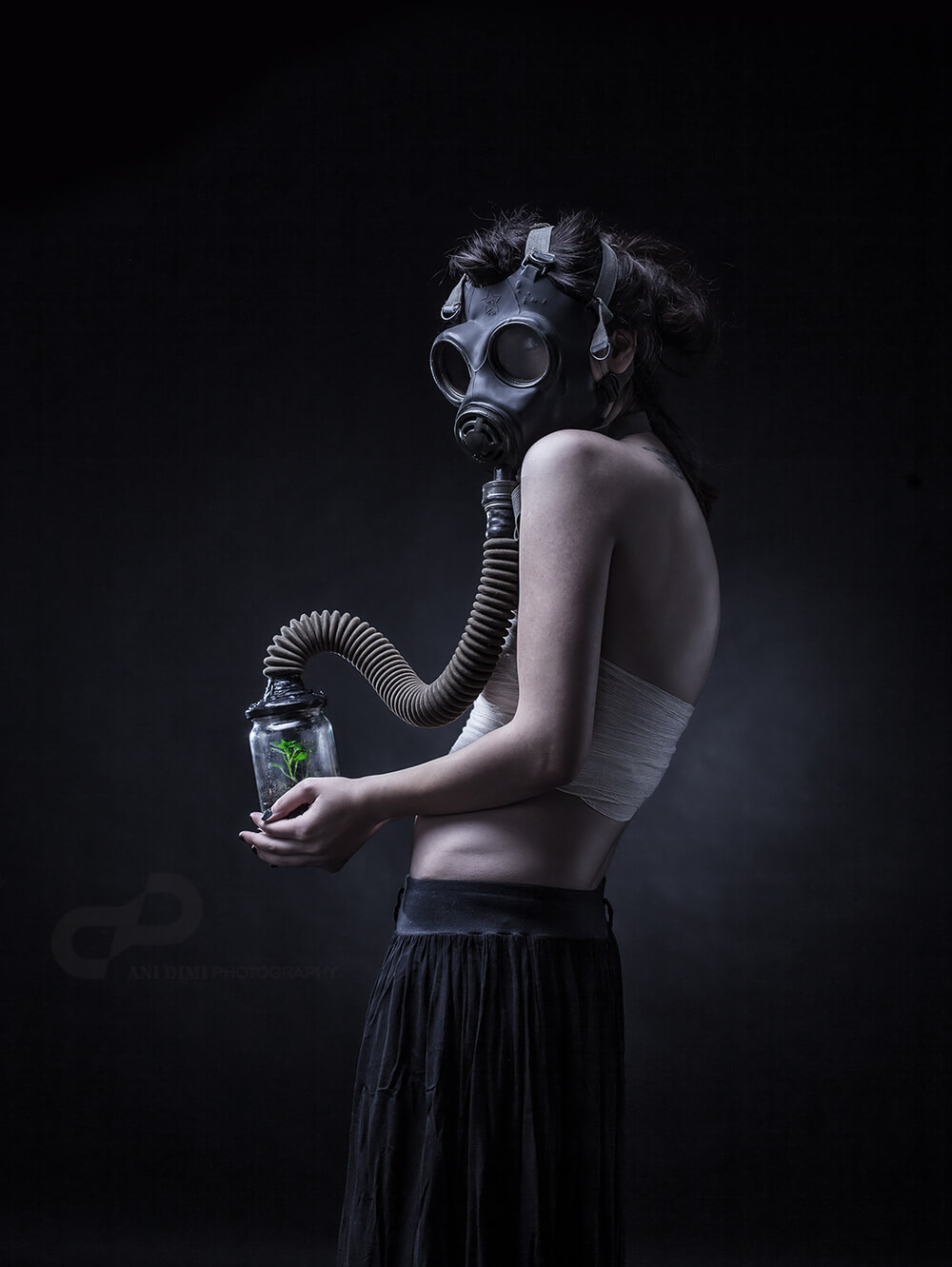 Made in Macedonia, ANIDIMI
Short interview with Andrijana Kostova (Ani) and Dimitar Petrovski (Dimi), ANIDIMI
Tell us how you started working together (your professional career) back in 2006?
There was a young and enthusiastic photo community at that time in Skopje and Macedonia, and among those photographers, we (Ani and me) realized that we share a common interest in photography. So we started dating 🙂 and shooting together. We soon realized that we both really like photography and we would love to make this a profession.
What was the "thing" that attracted you to photography?
Dimi: Watching all those billboards, editorials and commercials in the magazines was the thing that attracted to photography. I dreamed to be the one to create all those amazing images, commercials and magazine covers.
Ani: To me it was always about capturing the female beauty and all that comes with it.
Why are you fascinated by portrait photography?
There always is a new story, a new challenge when shooting portraits. You get to meet a new person, learn about them and try to find an interesting aspect of their personality. And then we try to use that in our own way to create something that would have some aesthetic value.
How do you prepare before taking a photo?
It always depends on the task at hand. If it is a commercial shoot for a client, we love to have a solid and descriptive brief so that we have a good understanding of what the client wants and what we have to do.
If it is a personal project that we are working on – we usually start with a single idea about the photos, then we work on a mood board, styling, models that will suit for that concept, maybe a location and hair and make up team.
Also i love to have the gear ready the day before, so that everything is set and we are fully focused on creating the photos.
Can you share your favorite photo from your portfolio and what is the story related to it?
Our favorite photo is the best photo from the last photo-shoot. And it is our favorite photo until we shoot some new photos 🙂
So our latest are a few photos with Martina that we shot on a rainy day in Skopje. It was raining for two weeks so Ani got inspired to shoot some moody portraits in the rain and instead of complaining about the bad weather, to use it to create artistic black and white photos.
Your camera?
We are using Canon (5D mk4 and EOS R) cameras and lenses, but i don't feel that the camera brand is that important. I would say that the focal length of the lens is way more crucial to the atmosphere that you are trying to capture in the photos. So for example, we use 24mm, 35mm, 50mm and 85mm lenses, and we love the immersive effect that the wide lenses provide.
Also sometimes we shoot with analog cameras since we love the feel and look of the medium format film – we use an old Mamiya RB67 Pro S and I really love that camera 🙂
Favorite lens and why?
Dimi: I would say that my favorite lens is the 35mm – I love the field of view that the lens provides and that look that somehow immerses the viewer in the scene. And i love the sharpness of the 85mm.
Ani: Can't make up my mind between 50mm and 85mm. I use both those lenses equally
The differences between commercial and portrait photography?
The key difference between those two genres is that in the commercial photography you have to produce a photo based on the client or agency requirements or script, and when you work on portrait photography as personal projects you are free to create whatever you want.
In the first one, its important to have strong technical knowledge for photography, great understanding of light and working with a team.
In portrait photography for personal projects you have to unleash your creativity and rely on your ability to tell a story.
Whom did you learn the most about photography from?
Internet, books, magazines, Youtube, and lots and lots of mistakes 🙂 I firmly believe that the best way to learn is to make mistakes and be quite critical of your own work. Also it is very helpful to have colleagues and friends in the same field so you both learn new stuff, share them and than you both get to progress your photography.
Which photographers influenced your work?
Ani: I cant say that i have a specific photographer that has influenced me, and in a way, every famous photographer that i have seen, has had some influence on my work.
Dimi: In the way i like to light our photos, I think that i've been influenced by Annie Leibovitz, Mark Seliger, and to a lesser extent Richard Avedon.
Do you have a favorite photograph of some world famous photographers?
That is an ever changing thing. Too many great photographers and too many great photos to only focus on one.
Analog or digital photography?
Why not both 🙂
Photography and home décor/interior design?
I guess this is the only photographic field where i feel that i don't know anything about. Just don't know how to take photos of interiors, although we love a good photo of interior design.
What is photography for you – love, hobby, work or …?
We feel happy that after 13-15 years working as professional photographers, this is stil a thing that we deeply love, and not just a thing we do for work.
More information about Andrijana and Dimitar you can find on ANIDIMI.