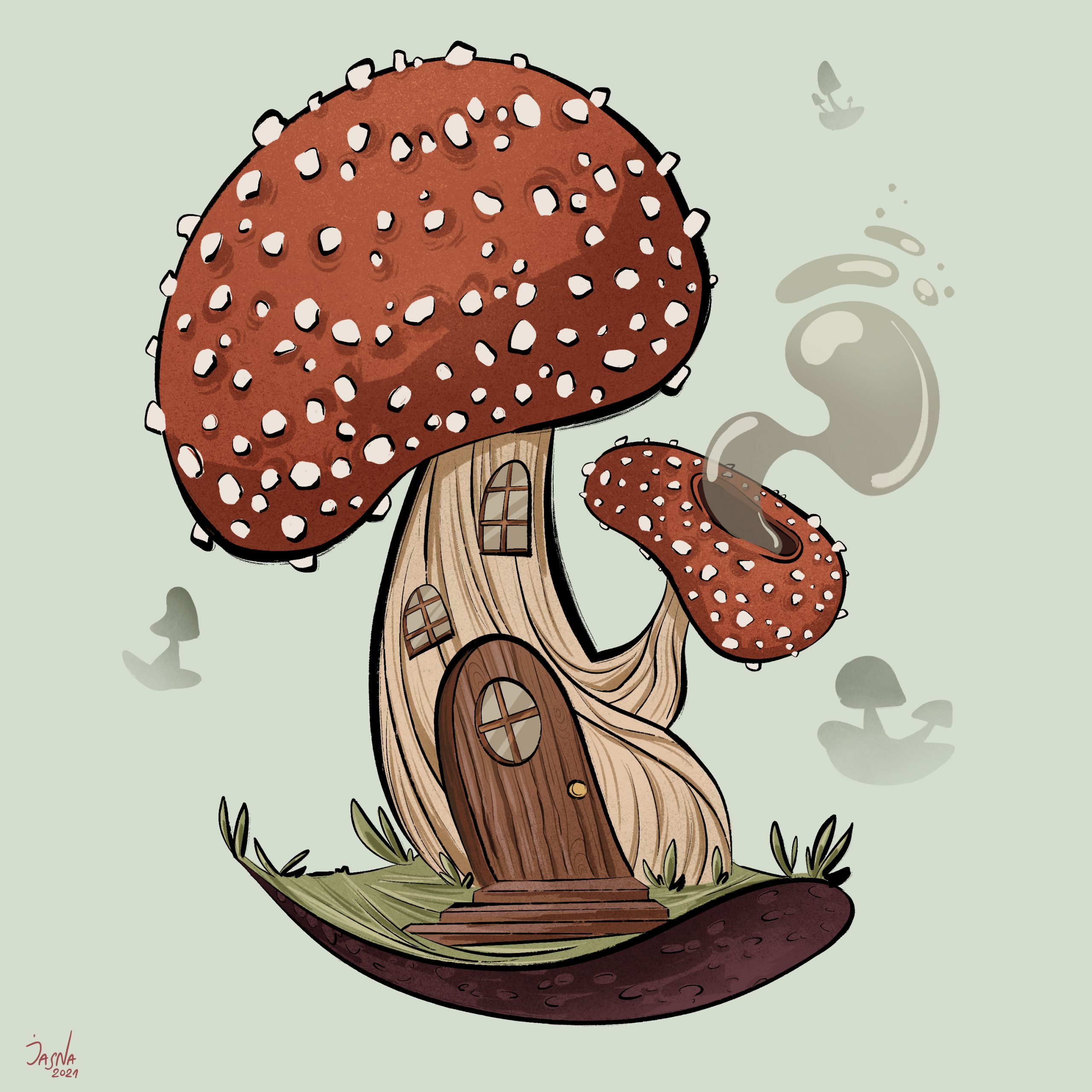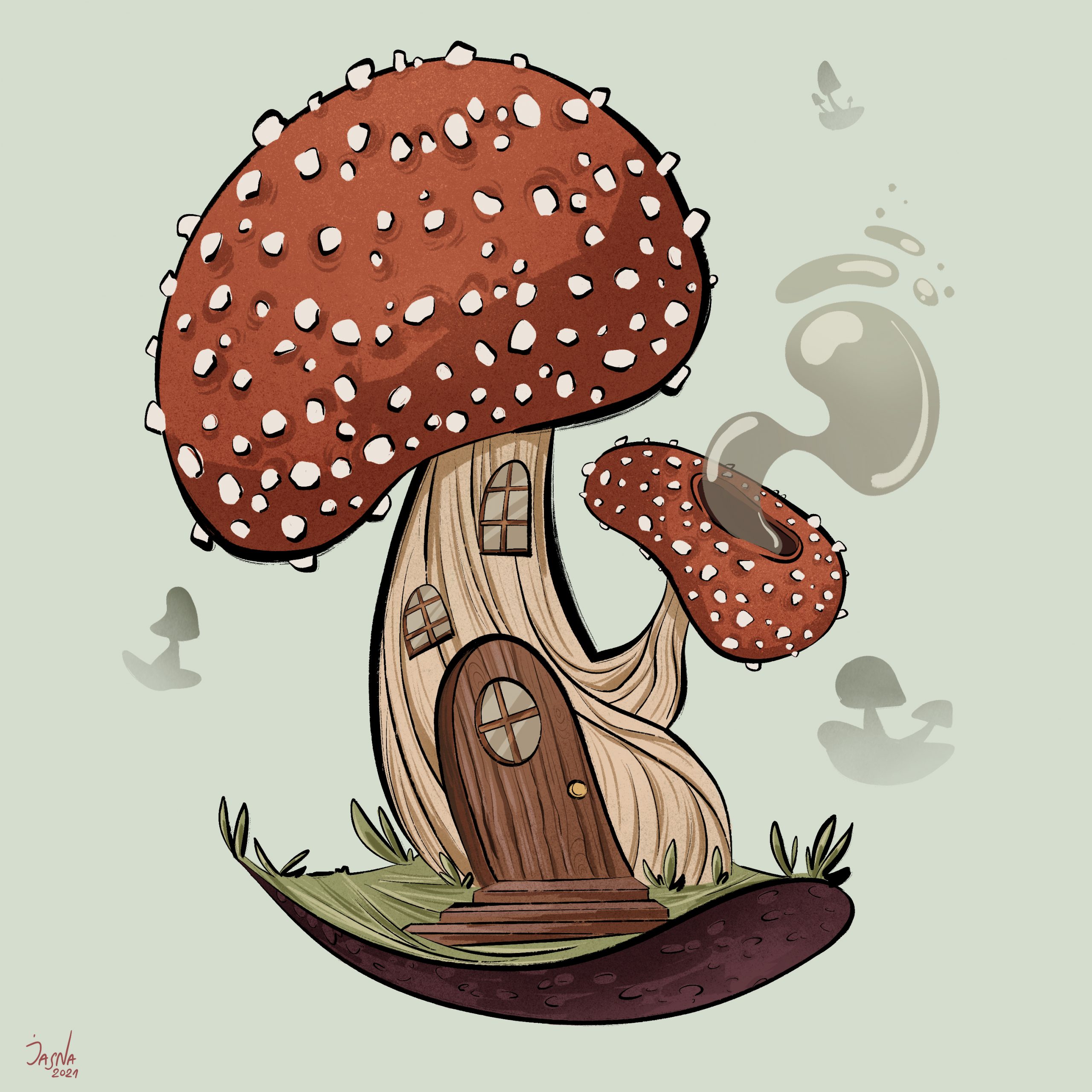 NEXT GENERATION, Made in Macedonia, Jasna Nikolova – te.tsu.o
Short interview with Jasna Nikolova – te.tsu.o, illustrator and graphic designer
Tell us something about yourself?
I'm a designer and illustrator who is still figuring out where my own little corner of the art world is. I will be finishing my last year of university this year, and I am also a member of the new collective "Prkos" with a group of likeminded and talented peers and friends. I am interested in a lot of aspects of design and art in general, to the point where slowly I am also experimenting with animation, though to a much lesser degree at the moment. I like challenges – even though they scare me sometime – and I always try to problem solve through different creative angles.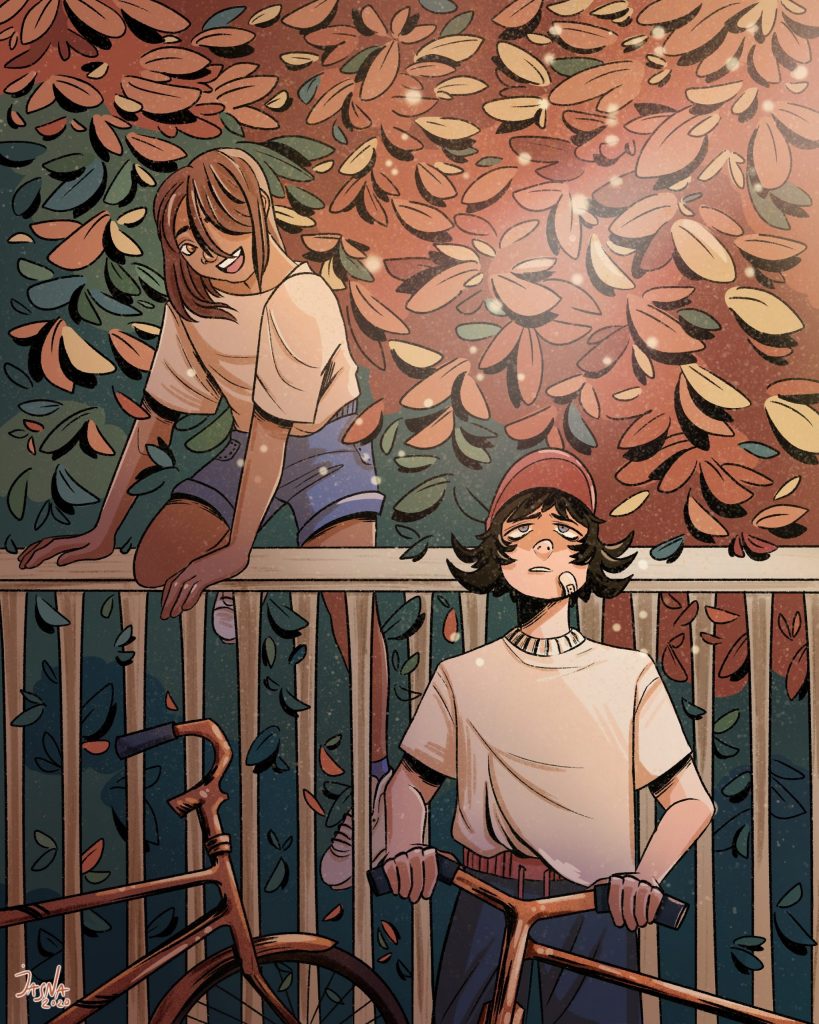 When did you do your first sketch, illustration? at what point, did you seriously consider doing illustration, design, animation?
Ever since I was a child, media like books, films and comics have always been the things that captured my attention the most. These passions were also supported by my family, because one of my parents is also an artist. With their support I managed to enroll in the high school for art and design "Lazar Licenoski", where I studied multimedia design. After finishing high school I decided that I should pursue higher studies in graphic design. One of the things that most influenced this decision was working on my first short comic "Soul Chaser" – a piece of art which also motivated me to pursue design and especially illustration as a career path.
Tell us more about your work for our readers?
I think my work is most defined by my narrative illustrations and character design. Graphic design still plays a role in most of my work, but sometimes it shows itself more through the lens of design theory. Generally, most of my work is illustrative and narrative in style, and perhaps this is the reason why the printed aspect of graphic design calls to me the most – media such as posters and book design.
In my personal work I express myself through illustration and comics, and during this period of time partly through animation as well, though I consider myself a beginner at most in that particular field. Comic books and graphic novels have always played an important part in my life – ever since I was a child – and my passion for them is immense. I actively follow the scene and have personally worked on a couple of short comics, and at this time I'm writing my own graphic novel.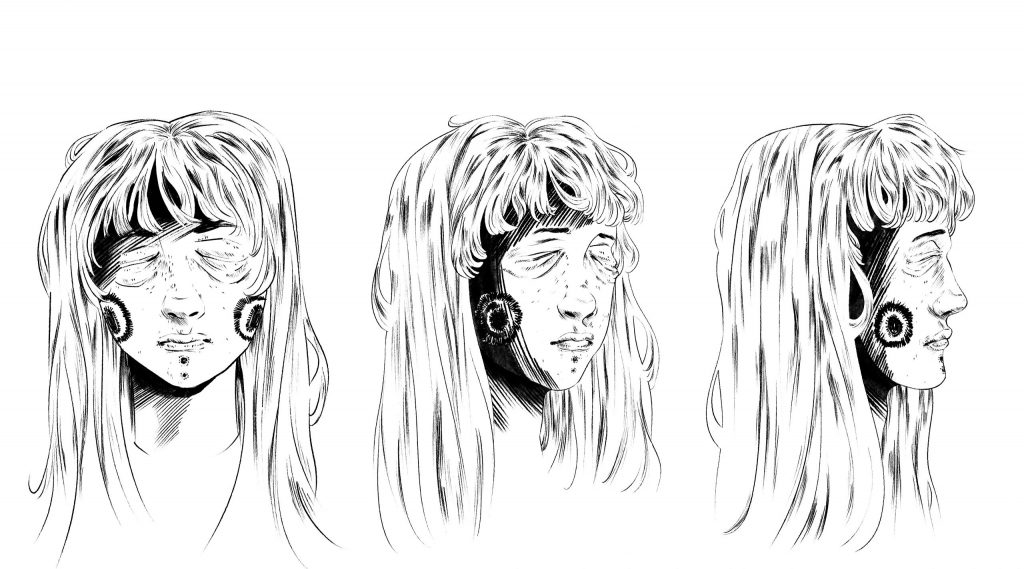 Which character would you choose as your own avatar?
An interesting question. However, I don't have a concise answer to this. I would say that most of the characters who I have designed might hold within themselves a part of me, even if it is small. Usually, I illustrate stylized self-portraits a few times during the year, depending on the way I've changed as a person during that time or if my style has changed and adapted.
Your creative process?
Every piece asks for a slightly different process than the previous one. Depending on how I'm feeling in the moment, I can work on sketches for my pieces in a sketchbook, I could sketch digitally, maybe photograph a subject which has inspired me or just dot down my ideas on a loose piece of paper.
Other pieces however, ask for more detailed sketches and revision during the brainstorming period. Usually, I take my time with creating the compositions for my work and finding balance within them. Looking at the process, from start to finish is always an interesting sight.
Do you use your illustrations, drawings, as home decor?
Not often. We have a few paintings, some of which are my father's work and work of friends, and others that are mine.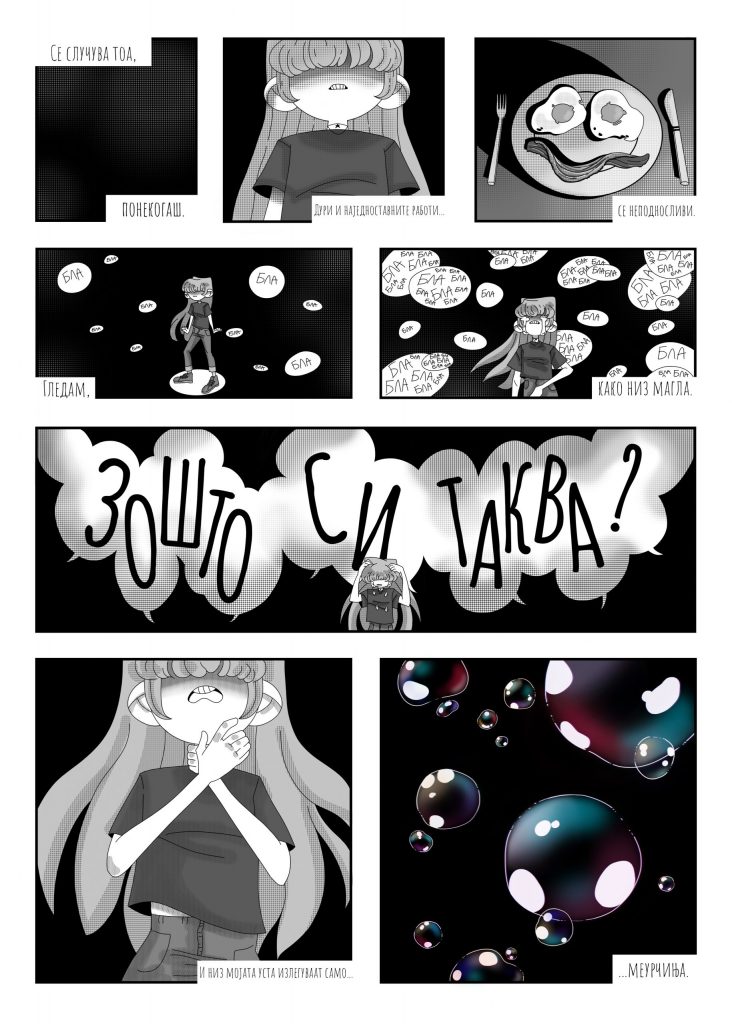 You also have experience with drawing comics. Tell us something more, share a board.
Because my father is a comic creator, during my childhood I was always surrounded my comics. As most children in Macedonia get introduced to the art form through the comics of publishing house Bonelli, I too began reading comics like Dylan Dog, but quickly moved on to Franco-Belgian and Japanese tittles.
The last short comic I've worked on was a one page piece on the topic of anxiety, and it was created while attending a workshop for socially engaged comic books in 2019. For me, comics are a demanding field, not just because of the artistry, but also the writing and storytelling that goes into it.
Favorite comic book and why?
It's difficult to give the tittle of favorite comic book to just one. I've went through many comics and graphic novels that I've called my "favorite" over the years. However, works which I can say have influenced me and my work have been the series Hellboy by Mike Mignola, Notes for a War Story by Gipi, White All Around by writer Wilfrid Lupano and artist Stephanie Fert and lastly, the series Akira by Katsuhiro Otomo. All of these works differ from each other with their style and the themes that they are trying to convey, but I am singling them out because they have been influential for me and my own creative journey.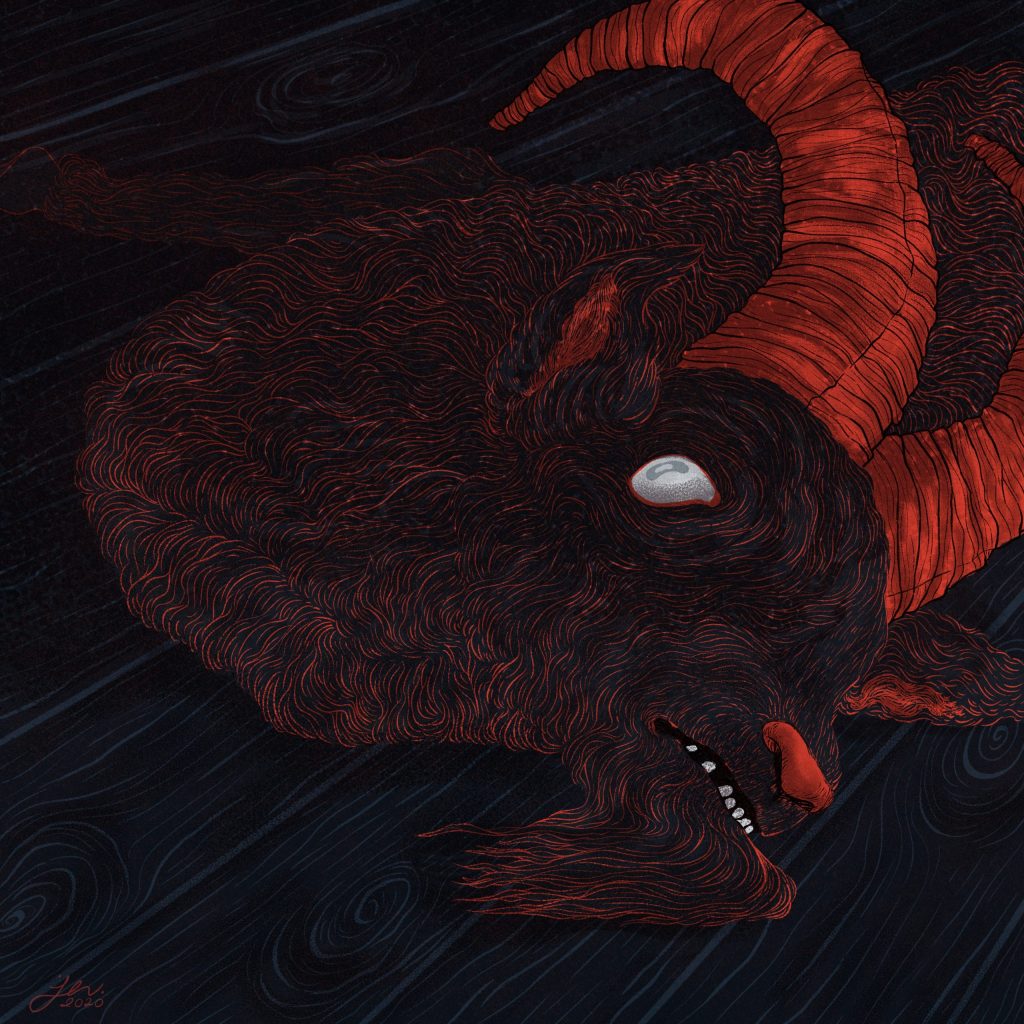 Are you attracted to other visual mediums?
Because I'm studying design I've had the chance to work with different materials and experiment in many styles and mediums. Depending on how I'm feeling as well as what I'm focusing on in a given period of time, I tend to change my workflow and way of creating. I've work in many mediums, from photography to painting, and I'm very grateful for the opportunity to experience all of it.
Which games, movies, comics, music or other media inspire you the most?
Again, I'm not able to just pick a few. I really do get inspired by many things in life, and I don't limit myself to just a few genres of music or films – I consume everything that is quality media. I'm able to enjoy all types of art because I believe that they nourish our souls and minds.
Plans for future?
Finishing my graduation thesis, working on projects with my collective, and a little bit of rest and recreation with friends and family. The last year was difficult for all of us, and it's made me realize that the most important thing in life is the people who we hold dear to us. No matter how in love I am with art and all things creative, it's difficult when you don't have people to enjoy those things with.
More information about Jasna you can find on her Instagram account and Behance.